Photo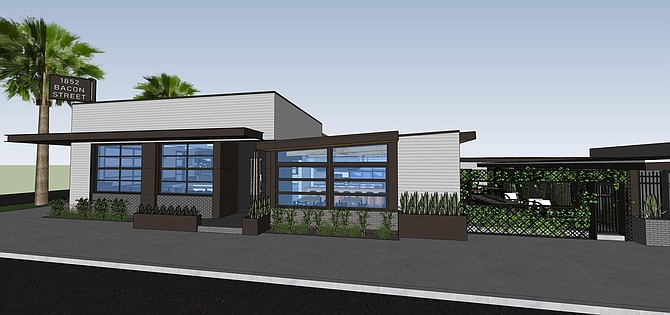 The Ocean Beach site of the former Nati's Mexican Restaurant is being redeveloped into a new restaurant by Foley Development. Rendering courtesy of Foley Development.
Stories this photo appears in:
BUILDING: Mexican Eatery Is Part of Plan; Mixed-Use Also Possible
Developer Tim Foley has acquired the rights to develop 27,000 square feet of land in Ocean Beach a block from the Ocean Beach Pier.