Photo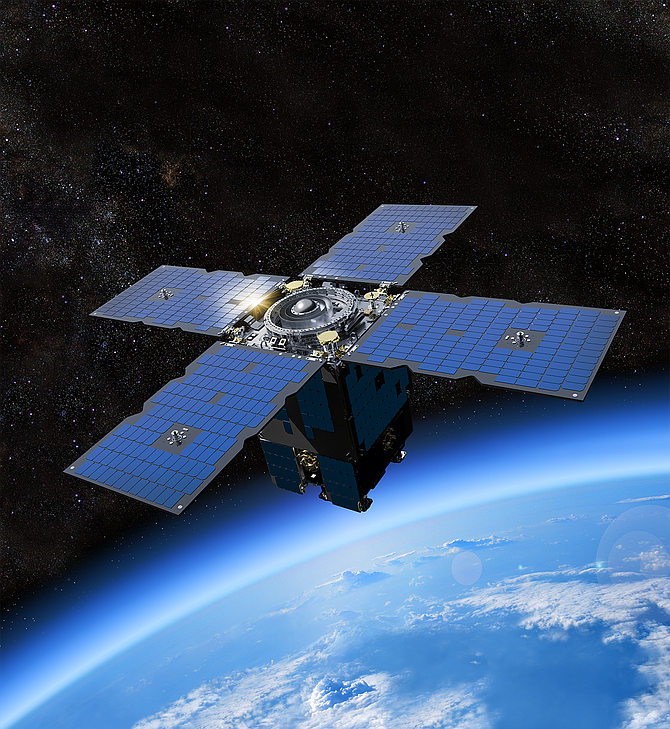 An artist's rendering shows an Orbital Test Bed satellite similar to the one that will carry the Argos Advanced Data Collection System into space. Rendering courtesy of General Atomics Electromagnetic Systems.
Stories this photo appears in:
General Atomics has received a contract to help launch a satellite for an international data gathering program. It is expected to play a role in ocean buoy tracking, wildlife and fishery monitoring, and maritime security.