Photo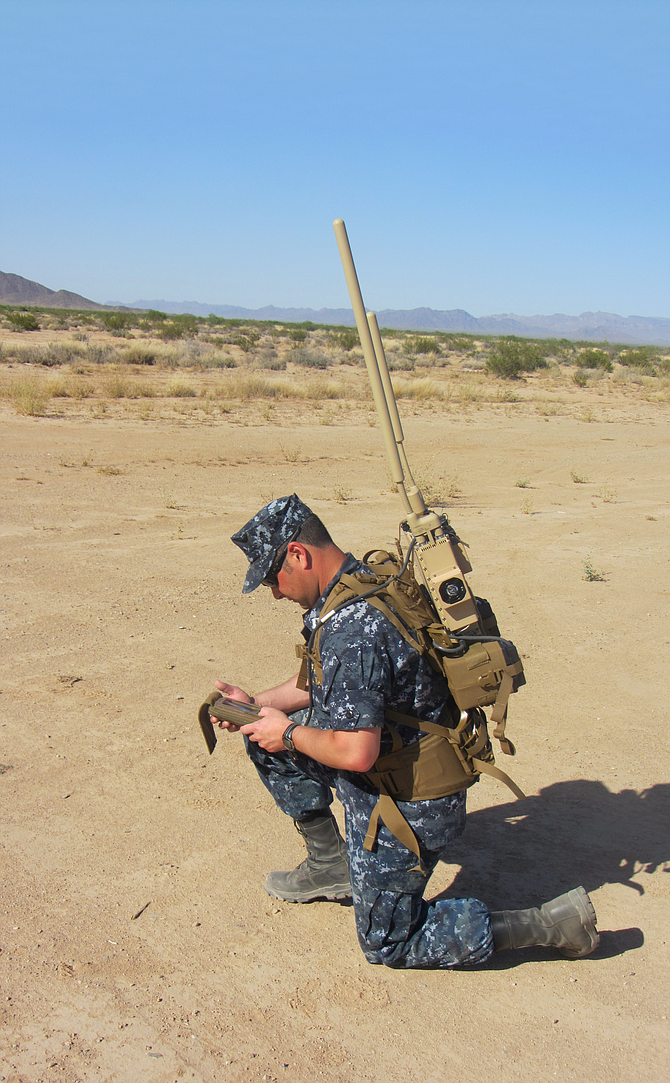 A U.S Navy sailor wears the JCREW signal jammer in 2014. Australia plans to buy as many as 850 JCREW units. Photo courtesy of U.S. Navy.
Stories this photo appears in:
DEFENSE: State Dept. OKs Anti-IED Systems for Australia
Northrop Grumman Corp. is lining up an overseas order for its battlefield signal jammers, which the company designs and builds in San Diego.