Photo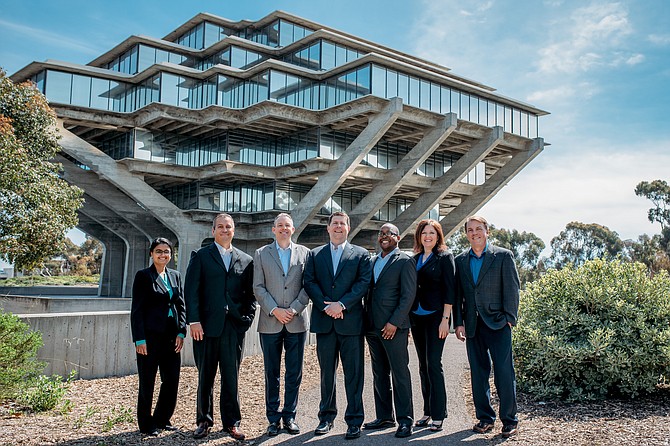 HCAP Partners closed a $150 million fund at the end of July. From left to right: Senior Associate Bhairvee Shavdia, Principal Nicolas Lopez, Managing Partner Tim Bubnack, Partner Frank Mora, Principal Hope Mago, Administration Manager Jennifer Neivert, CFO Kurt Noyes. Photo courtesy of HCAP Partners.
Stories this photo appears in:
FINANCE: Impact Investing Looks for Involved Workforce
A San Diego private equity firm is growing its business by helping smaller companies become better places to work.