Photo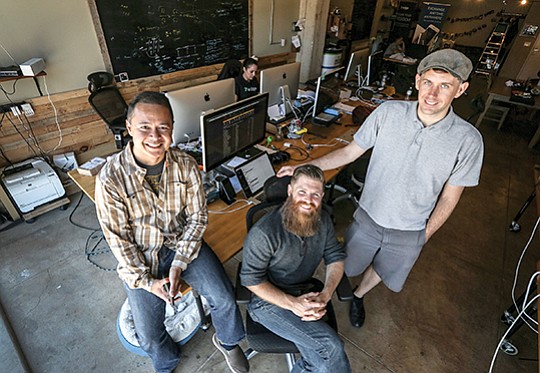 From left, Edge co-founders Paul Puey, Kevin Sullivan and William Swanson work out of an office in downtown San Diego. The office also hosts meetups for local bitcoin enthusiasts. Edge has developed a multicurrency mobile wallet and data security platform.
Stories this photo appears in:
Companies that focus on cryptocurrency have been on a roller coaster in recent years with major fluctuations in the price of the most popular iterations of digital money, such as Bitcoin and Ethereum.