Photo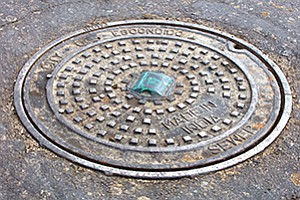 This manhole in Escondido hides electronics from SmartCover Systems inside. The reflector houses an antenna that lets the water-level sensor inside send information to the Iridium satellite network.
Stories this photo appears in:
SmartCover Systems of Escondido received a $3.2 million contract to supply its manhole-mounted fluid level sensors to the San Antonio, Texas, sewer system.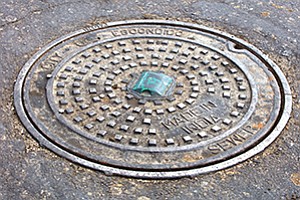 TECH: Co.'s System Used By Utilities to Avoid Sewage Spills
Long before consumers started using the term "Internet of Things" to describe connected thermostats and washing machines, SmartCover Systems was part of the internet of things.