Photo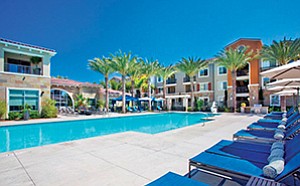 Photo courtesy of HFF
Among the big apartment deals of 2017 was MG Properties Group's June acquisition of the 410-unit Alexan Melrose in Vista for $134 million. Experts say local market conditions favoring landlords will likely remain in place for the rest of the year and beyond.

Stories this photo appears in:
The next 18 months will see at least 7,250 new apartments come on the market in San Diego County. Does that mean relief for renters, or cause for multifamily investors to alter their strategies in this still-tight market?