Photo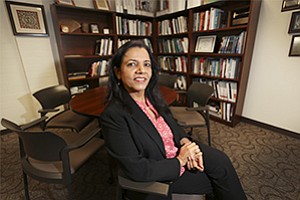 Dr. Rachna Kumar, dean of California School of Management & Leadership at Alliant International University.
Stories this photo appears in:
Schools Consider Offering Accelerated Programs As Time and Career Concerns Weigh on Students
Nikhil Varaiya knows how to deal with students who complain it takes them too long to complete the Master of Business Administration program where he works at San Diego State University. "I've asked them, 'Are you willing to go three semesters at 12 to 15 units a semester? That's when they start to have some sort of hesitation," said Varaiya, a finance professor at SDSU and director of its graduate business programs.