Photo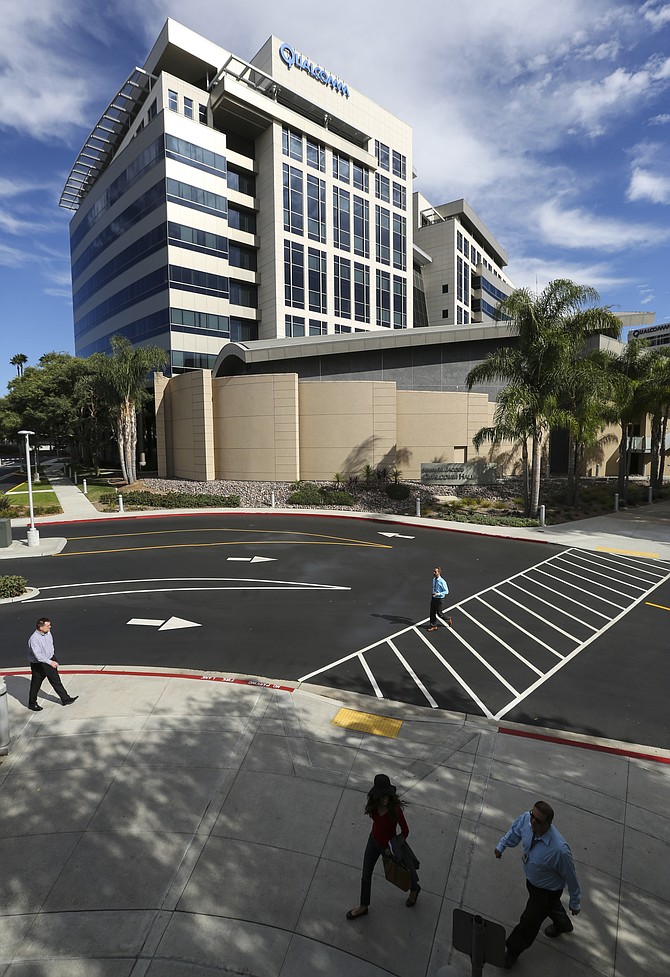 Qualcomm headquarters in San Diego. Photo by Jamie Scott Lytle.
Stories this photo appears in:
Co. Faces Many Challenges to Boost Languishing Stock Price, Fulfill Pledge to Stockholders
The San Diego chipmaking giant is preparing to face shareholders at its previously postponed annual shareholders meeting, scheduled for March 23.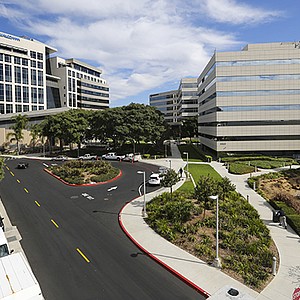 The deal was prohibited at the recommendation of a Treasury Department committee that reviews transactions for nation security implications.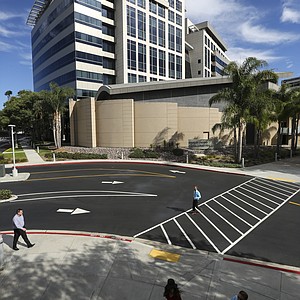 With that, Qualcomm (Nasdaq: QCOM) has eight of nine regulatory approvals it needs, with China yet to decide on the matter.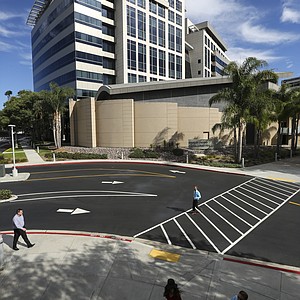 The company affirmed that all 11 existing Qualcomm board members will stand for reelection at the March 6 annual meeting.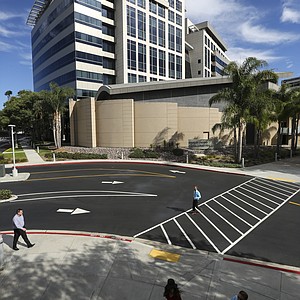 Qualcomm has started tests of technology that will help autonomous vehicles navigate safely, though a spokesman said a driver is still in the seat.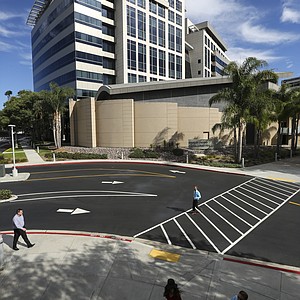 Elliott Management Corp., a hedge fund with a stake in NXP Semiconductors, says Qualcomm should pay $135 per share.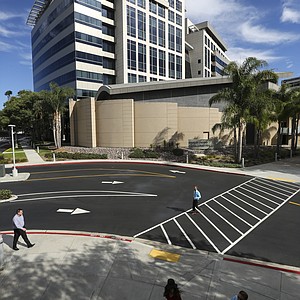 The debate over the future of Qualcomm Inc. turned into a power struggle on Dec. 4, when Broadcom Ltd. nominated candidates for all 11 seats on Qualcomm's board of directors.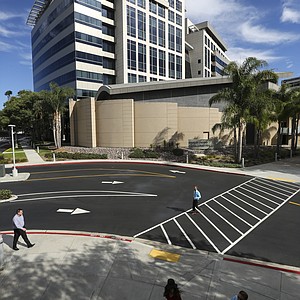 Ending speculation, Broadcom Ltd. announced that it is making an unsolicited bid for Qualcomm Inc. in a cash and stock deal worth slightly more than $100 billion.