Photo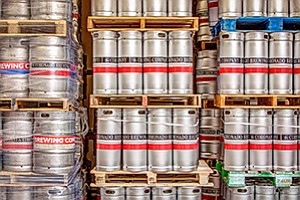 By early 2018, production of cans and kegs at Coronado Brewing Co.'s San Diego facilities will include offerings from Monkey Paw Brewing Co. Photos courtesy of Coronado Brewing Co.

Stories this photo appears in:
CRAFT: From Management to Distribution, Move Makes Sense
The acquisition of six-year-old Monkey Paw Brewing Co. by the larger and more established Coronado Brewing Co. comes at a pivotal time in the histories of both brewers.