RETAIL: Business Realities Loom Large at Hobby-Oriented Shops
Entrepreneurs who open comic book stores because of their love of comics quickly learn that they can't succeed if they treat their business like a hobby.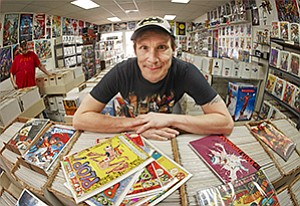 John T. Reilly, chief parks operations officer, is serving as interim CEO. Reilly served as park president of SeaWorld San Diego from 2010 through April 2016.
Business events planned in the county for the week of February 26, 2018, and beyond.
LEADERSHIP: From Resorts To Airlines, Ted Vallas Always Has a Project on his Radar
Ted Vallas, the 96-year-old driving force behind California Pacific Airlines, stands in the bright February sun in front of the passenger terminal at McClellan-Palomar Airport.
Innovations that improve waste management, streamlining transactions and use artificial intelligence are likely to be among the program's priorities.
Mardeen Mattix was selected to succeed Mark Emch.
By Tayler Reviere Verninas
February 2, 2018
AIRCRAFT: City Offers Most Room, 375 Acres; Other Options Are in County
City officials have long envisioned it as a university campus. But a sprawling plot of land in the eastern part of the city has become a place for aerospace.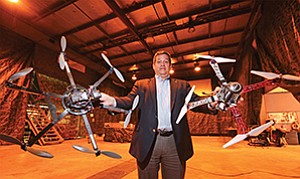 SPORT: In Competitive Space, More Than 30 Franchises Awarded
A chain of indoor cycling studios started seven years ago by two childhood friends in their 20s in La Jolla's Bird Rock neighborhood is poised to grow.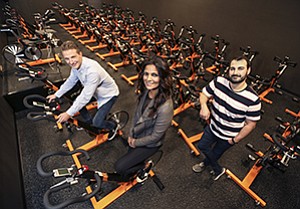 The Viejas Band of Kumeyaay Indians has set Feb. 1 as opening day for its Willows Hotel & Spa.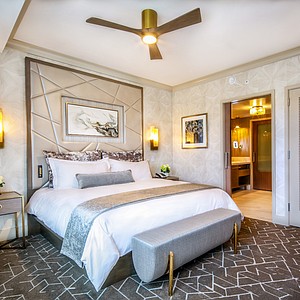 NONPROFIT: Institutions Shift To More Stable Business Model
Nonprofit museums are moving away from business models that rely heavily on traveling "blockbuster" exhibits to focus on strategies that require less financial risk.
By Emmet Pierce
January 22, 2018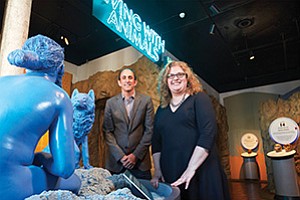 DINING: Kiosks Considered as Way To Cut Store Costs
A pair of Jack in the Box Inc. executives offered the financial community a first look at the company's post-Qdoba future during a financial conference Jan. 9.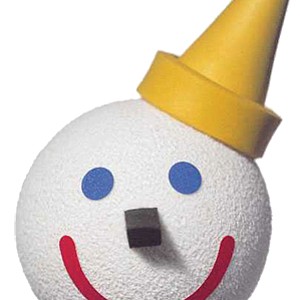 Some of the business events planned in the county for the week of January 15, 2018.
RADIO: Slacker's Revenue Has Been In Steady Decline
LiveXLive Media Inc. of Beverly Hills closed its acquisition of Slacker Inc., the Rancho Bernardo internet music provider, in late December.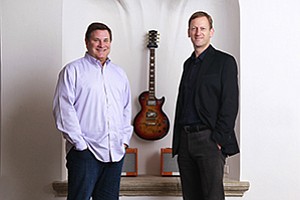 Buyers are the Las Vegas-based husband and wife team of David and Deborah Krause, owners of IAM Hospitality Group.
The name of the restaurant, West Pac Noodle Bar, refers to a Navy phrase used to signify deployment from San Diego to the Western Pacific.