The San Diego County Regional Airport Authority will host its annual "Meet the Primes" event virtually this year.
Samwiches and Samburgers Will Be First Concepts at Seaport Village
Grain & Grit Collective, the Little Italy-based hospitality group, continues to break barriers in the local culinary world.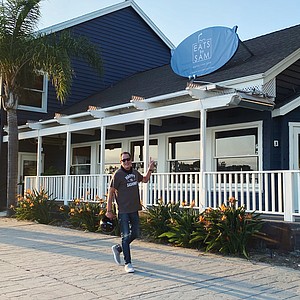 In his new post, Michael O'Donohue will be responsible for managing the overall team and operations, performance and strategic direction.
ENTERTAINMENT: Teams With Production Co. to Host Events Through January
After postponing the 2020 San Diego County Fair in April and cancelling most of its 300-plus planned events for the year, the Del Mar Fairgrounds has pivoted to innovative ventures in order to generate revenue.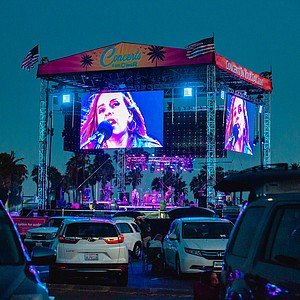 San Diego has been named the 7th best large city in the United States by Conde Nast Traveler.
LODGING: Program Encourages Hotel Stays During Weeknights
With conventions and group meetings at a standstill due to COVID-19, the San Diego Tourism Authority is aiming to encourage vacationers to stay in San Diego hotels during the middle of the week.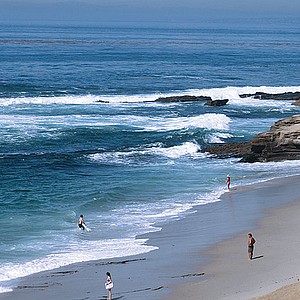 HOSPITALITY: Month-long Event Encourages Locals to Eat Out
Running Sept. 15 through Oct. 15, Dine Diego will take the place of San Diego Restaurant Week. Its goal is to encourage San Diegans to eat out and support participating restaurants in droves, and subsequently create work for servers, cooks, farmers, suppliers and other affected groups.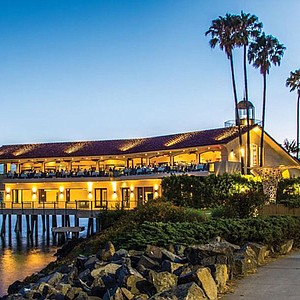 Raises More Than $50,000 for Participating Restaurants
In line with its mission to support and promote downtown businesses, the Downtown San Diego Partnership is helping the area's restaurants improve their bottom lines during the pandemic.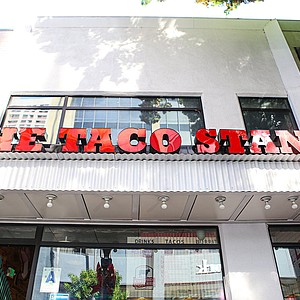 HOSPITALITY: Operators Pay Up to $40,000 to Create Outdoor Dining Space
San Diego restaurants with little to no outdoor dining options aren't letting COVID-19 restrictions get in the way of generating business. A handful of operators throughout the county have opted to build out expansive — and, in some cases, expensive — parklets to make up for a lack of al fresco eating space.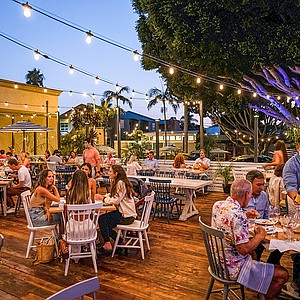 SPORTS: 'Bubble' Baseball Brings Benefits
San Diego will have national exposure during the upcoming Major League Baseball playoffs, but it will not be the San Diego Padres playing at Petco Park.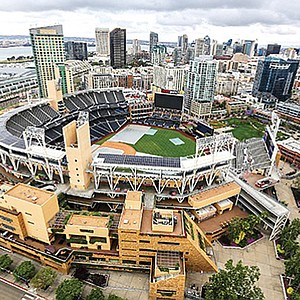 TOURISM: Nonprofit Has Reached Halfway Mark of $34M Funding Goal
San Diego will finally open the doors to the highly anticipated Comic-Con Museum next summer.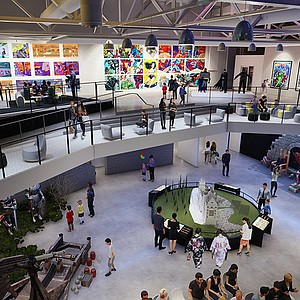 Hotels Offer Packages to Entice the Locals; Working Adults and Students Check In
Through unique packages that include logistical amenities like fully equipped work spaces and connecting rooms for families, a number of San Diego-based hospitality companies are hoping to entice locals and those within the drive-in market.
Foundation Launches Online Platform for Live Streaming
In response to COVID-19, the 2001-founded San Diego Film Foundation has reimagined its annual San Diego International Film Festival event this year.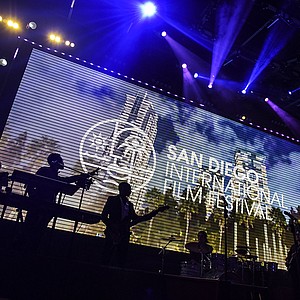 Major League Rugby has announced its 2021 season will start on March 20 and will continue for 18 weeks.
EDUCATION: Virtual Youth and School Group Programs Cater to Multiple Ages
Inspired by the success of its Virtual Summer Learning Adventure Camps, which served 1,361 students, Birch Aquarium at Scripps Institution of Oceanography at UC San Diego has launched a couple of new online education offerings catering to both teachers and parents.