SD TRAVEL LEISURE
Recent and archived news stories on: Airports, Conventions, Entertainment, Hotels, Gaming, Restaurants, Sports, Theme Parks, Travel...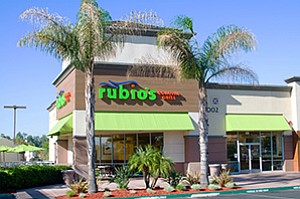 DINING: Marketing Sells the Food Rather Than the Eatery's Story
Call it a tale of two coasts. In California, the marketing for Rubio's Coastal Grill has long leaned on the story of co-founder Ralph Rubio getting hooked on fish tacos while on a Baja camping trip in 1974, and later giving the U.S. its first taste of the fare in a walk-up stand in Mission Bay.
August 17, 2017 2:02 p.m. $$
Share