SD TRAVEL LEISURE
Recent and archived news stories on: Airports, Conventions, Entertainment, Hotels, Gaming, Restaurants, Sports, Theme Parks, Travel...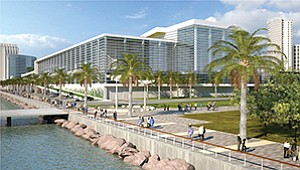 POLITICS: Hotel Tax Hike Also to Address Homelessness
Informal talks are continuing among multiple organizations, aimed at reviving a proposed hotel tax-hike ballot measure to fund an expansion of the San Diego Convention Center. But this time the goals reportedly include getting it to voters sooner – possibly in June 2018 – and with more of the proceeds earmarked toward the city's growing homelessness problem.
Prev Next