Defying conventional wisdom, San Diego-based CleverPet Inc. has introduced a game that challenges dogs to match colored lights.
TECH: Group Helps Them Take On Tasks Beyond Tech
Imagine your sharpest, most effective software engineers. They're communicative and affable. Their charisma influences and inspires. They're leaders of men and masters of code. Right?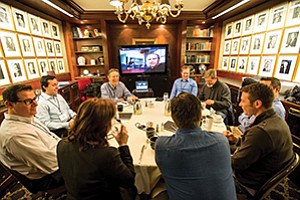 Downtown-based Mitek Systems Inc. said it acquired Icar Vision Systems S.L., a Spanish company specializing in customer identity verification. Icar's technology also prevents document forgery and mitigates the risk of fraud.
San Diego-based eSUB Construction Software, a software-as-a-service company that provides subcontractors with project management and labor tracking programs, has partnered with San Rafael-based software company Autodesk Inc. to expand its offerings.
Chula Vista is holding out $400 million worth of incentives to become Amazon's second headquarters city.
Qualcomm Inc. has gone to Silicon Valley for its new chief marketing officer.
Cubic Corp. received a $5 million contract to supply its GATR portable satellite dishes to New Zealand's military services.
Qualcomm Inc. has filed lawsuits against Apple Inc. in China, seeking to ban the sale and manufacture of iPhones in that country, Bloomberg News reported late last week.
Qualcomm Inc.'s wide-ranging ad campaign pointing to its role in creating the smartphone ecosystem has covered billboards and hit the TV. Now it has taken a turn into film.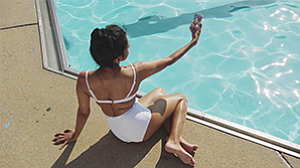 Local startup Cloudbeds has acquired San Francisco software firm OneRooftop, a website builder for vacation rentals, in a deal that expands the San Diego company's offerings.
TECH: Also Big Role for Additive Manufacturing In Creating Optimal Shape
Look to nature to find something that works, and works well. Artists do it. So do engineers, including the newly minted engineers at Additive Rocket Corp.
TECH: Coding Comes Cheaper, Closer and in Same Time Zone
It's not unusual for tech startups to hire coders overseas, as tech talent is pricey and offshoring this kind of work can save a few bucks while budgets are tight. But hiring these remote workers can get tricky, and startups can end up hemorrhaging cash by outsourcing unwisely.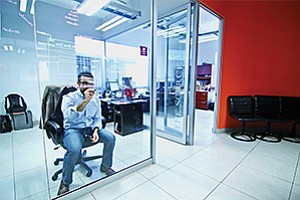 Taiwan has fined Qualcomm Inc. $773 million, alleging that the San Diego corporation took part in anticompetitive practices.
Qualcomm Inc. announced a new license agreement with a manufacturer in the Middle East.
A local startup that makes stretchable batteries took home first place and a $30,000 check Thursday night at San Diego's biggest competition for entrepreneurs.