European antitrust regulators fined Qualcomm Inc. $1.24 billion for an electronics supply deal with Apple Inc. Qualcomm said it "strongly disagrees" and vowed an appeal.
Rancho Bernardo-based LRAD Corp. said on Jan. 19 that it acquired software maker Genasys Holding S.L. of Madrid, Spain.
Walter C. Zable, chairman of the board at Cubic Corp., is leaving after 54 years as a company employee and board member. The company has nominated defense executive David Melcher for a board seat.
Three years after acquiring Peregrine Semiconductor, Japan-based Murata Manufacturing Co. Ltd. is thinking big.
SCA Architecture said in December that it completed the design of Viasat Inc.'s campus expansion. The new complex of buildings will sit on a 23-acre parcel across El Camino Real from the corporation's existing headquarters, in the Bressi Ranch section of Carlsbad.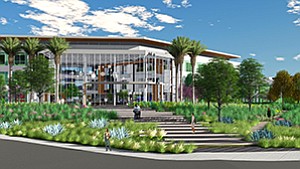 Solekai Systems merges with Fairway Technologies to expand technical services.
By Tayler Reviere Verninas
January 19, 2018
With that, Qualcomm (Nasdaq: QCOM) has eight of nine regulatory approvals it needs, with China yet to decide on the matter.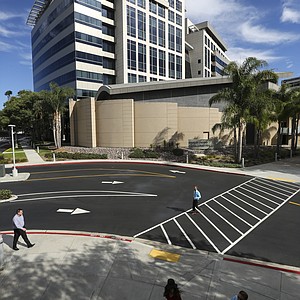 Broadcom has nominated an alternative set of board members to replace the existing board at Qualcomm in its attempt at a hostile takeover.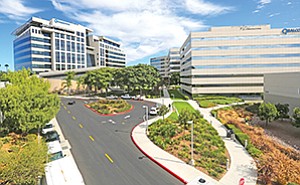 The San Diego business offering managed information technology services has promoted Rudy Michelon to CEO.
The San Diego business offering wireless electronics and services named Mark Licht to its board of directors.
It's the start of a new year, and that means it's time for CES, the high-tech exhibition of all things consumer electronics in Las Vegas.
AT&T Inc. is planning to roll out fifth-generation wireless data networks in a dozen markets by late 2018. The big carrier made the announcement on Jan. 4. There's no word yet on whether San Diego will be one of those markets, though AT&T (NYSE: T) did say the region was among 23 major metro areas where it has already laid a foundation for mobile fifth-generation wireless, which is abbreviated 5G.
LoanHero's platform provides retailers with point-of-sale financing options, including its own products.
The startup was spun out of UC San Diego and UC Santa Barbara hardware security experts.
Whatever happens in 2018, it's going to be a watershed year for Qualcomm Inc.