SD TECHNOLOGY
Recent and archived news stories on: Alternative Energy, Automotive, Computing, Engineering, Internet, Nanotech, Software, Telecom, Wireless...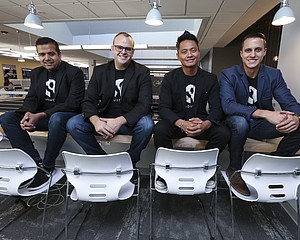 WORKFORCE: Hiring Site Serves Eateries and Employees
Cody Barbo looks uncharacteristically tired as we walk through the coworking space he calls home, settling at a table drenched in afternoon sun. The light casts shadows under his eyes and his hair — normally perfectly coiffed — is ever so slightly mussed.
October 20, 2016 3:43 p.m. $$
Share