CIVIC: Third Parties Match Cos., Volunteers With Community Projects
Late last month, about 40 volunteers from a San Diego company painted the home of and built a brand-new shed for a local family as part of a beautification project.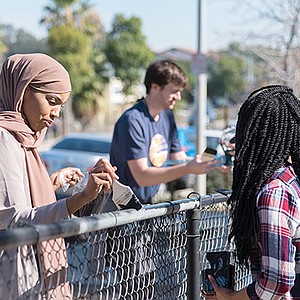 For Many Doctors, the Demands and Duties Of Private Practice Drive Them to Group Practices
Concerned about the pressures associated with running a business of their own, many doctors in San Diego County and around the country are leaving independent practices to work for larger medical groups.
By Emmet Pierce
May 2, 2018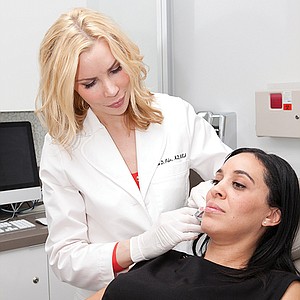 MEDICINE: Managing Business Aspects Gives Physician Greater Control
While many young doctors have abandoned the goal of having their own medical practices, Amanda Lloyd has elected to pursue the dream.
By Emmet Pierce
April 29, 2018
GAMING: Jamul Casino Reported to Be In Default on Loan
Hollywood Casino Jamul-San Diego announced earlier this month that it was transitioning management from Penn National Gaming Inc. to Jamul Indian Village Development Corp. (JIVDC). The transition means the casino's name will change to Jamul Casino.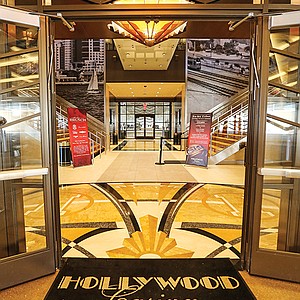 New Fresh, Flavorful and Foodie-Oriented Dining Options Play to Diverse Appetites
Many of the biggest San Diego County casinos are in various stages of large scale expansions and renovations. For some casinos, this means updated dining options that appeal to fast casual, gourmet, and chef-driven food trends.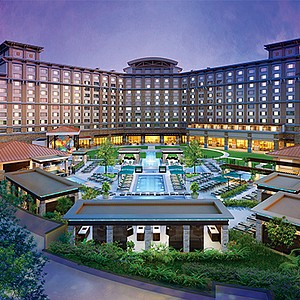 Sycuan Casino revealed three new shuttle stops in March, as a part of the San Diego Metropolitan Transit System (MTS) naming rights agreement for the Sycuan Green Line.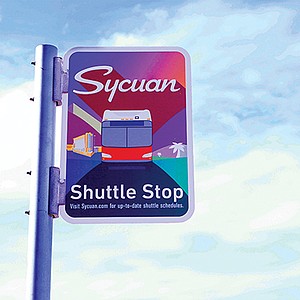 PROPERTY: Shortfall Of Affordable Homes Said to Be 142,000
San Diego County's supply of affordable housing is about to get a big boost through new construction and renovation projects planned by the nonprofit developer National Community Renaissance.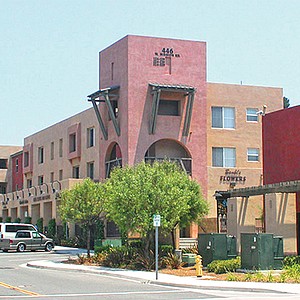 PROPERTY: Submarkets See Big Rental Rebound as Demand Heats Up Market
New construction, a thriving economy, rising construction costs and low vacancy rates have pushed office rental rates ever higher throughout much of San Diego County since 2010, when rates started rebounding from the recession.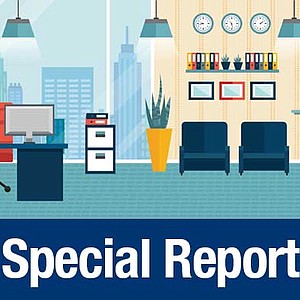 LEADERSHIP: Program Seeks to Train a Million Women and Men, Too
Seeking to empower women to excel in the workplace, National University is preparing to offer training in women's leadership through its Institute for Leadership Synergy.
By Emmet Pierce
April 9, 2018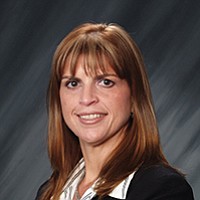 To Build A Diverse Workforce, Companies Must Recognize Bias, Redo Hiring and Development Processes
Because achieving diversity in the workplace requires an ongoing commitment, many businesses in San Diego County are working to develop more inclusive recruiting, hiring, and promotion practices.
By Emmet Pierce
April 9, 2018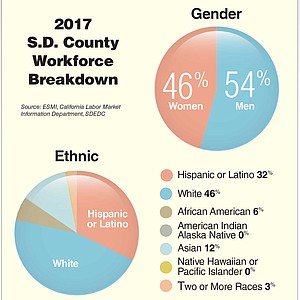 INSURANCE: Right Deductible, Choice of Counsel Can Be Important
Obtaining Employment Practices Liability Insurance (EPLI) is a strong base for any corporation as it pertains to protecting its investment, but experts want business owners to know that's just the start.
By Mariel Concepcion
April 5, 2018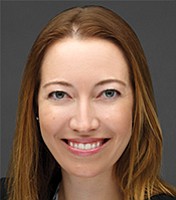 Just last fall, Kailey Rowan, owner of Hardcore Fitness North County in Vista, which has five employees and over 430 members, had no idea what Employment Practices Liability Insurance (EPLI) was. Consequently, she hadn't imagined the risk she'd been taking as a small business owner not having it.
By Mariel Concepcion
April 5, 2018