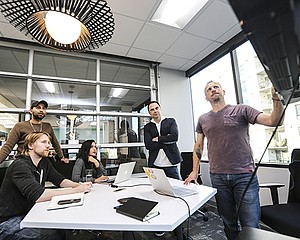 Large Companies Find Flexible Office Space Gives Them a More Nimble Presence to Test Markets
Bobby Brannigan's commute is shorter than most. Every morning, he takes an electric scooter to his company's offices in Downtown Works, a colorful, multistory coworking space in the heart of San Diego.
INVESTMENT: Seismic Did Its Homework and Obtained Introductions
Raising a funding round for a startup isn't easy. Doug Winter should know. He's raised four since he founded Seismic in 2011.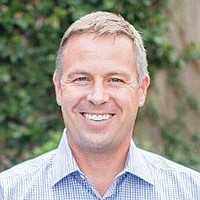 BUILDING: Tariffs, Demand for Materials Likely to Boost Prices
A year ago, construction costs were rising so fast with fear of tariffs so shaking the industry that some contractors started stockpiling materials. That's over, with many San Diego County contractors predicting a slow but steady rise in costs through the end of 2019.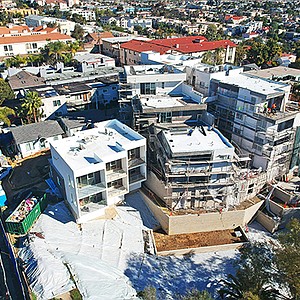 PROPERTY: Providers Find Value in Having More People, Scale and Size
After running his coworking business for four years, Jay Chernikoff saw an opportunity to grow. He sold his two-location company, DeskHub, to Santa Monica-based Cross Campus in January.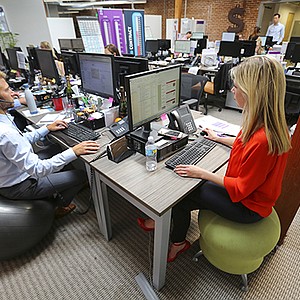 With Two Hotels Under Construction, Downtown Oceanside Continues to Draw Businesses That Are Reshaping the Area
When S.D. Malkin Properties began its quest to build a pair of beachfront resort hotels in downtown Oceanside more than a decade ago, much of the surrounding area was a collection of vacant lots used for parking.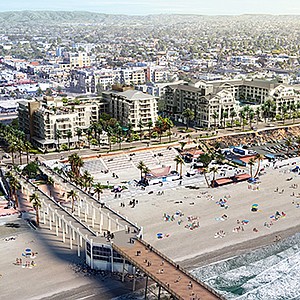 PROPERTY: Escondido Project to Create Scene, Boost Business Traffic
A former hospital campus on the edge of downtown Escondido may be transformed into a condominium and apartment project that proponents hope would help invigorate the city's urban core.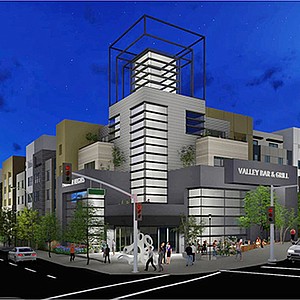 BIOTECH: Why Pay More Is One Company's Philosophy
When Ionis Pharmaceuticals was looking for a new home, it chose Carlsbad over the more traditional sites for life science companies in central San Diego County.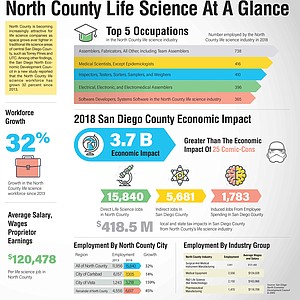 Philanthropists, Donors Deliver Needed Dollars for Cultural Institutions
Like other cultural spots in San Diego, Balboa Park is built atop civic support, exists on revenue from admissions and programs — but only flourishes with the help of charitable giving.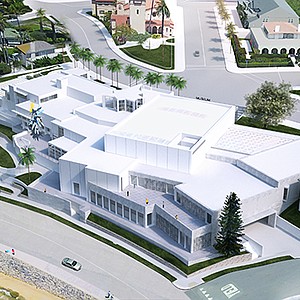 GIVING: They Prepare By Improving Connections With Donors, Cutting Debt
The bitter experience of the Great Recession sticks in the minds of the people running San Diego's nonprofit organizations.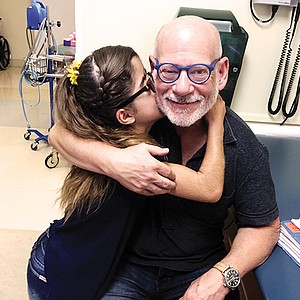 ENERGY: Sullivan Tackled Petco Project, School Installations
Daniel Sullivan has watched his company grow up alongside the market for home solar energy systems in both San Diego and across California.
By Joe Tash
February 7, 2019
A state mandate to include solar panels on all new homes built in California starting in 2020 is expected to boost the bottom line of companies that install solar energy systems on the rooftops of homes throughout Southern California.
By Joe Tash
February 5, 2019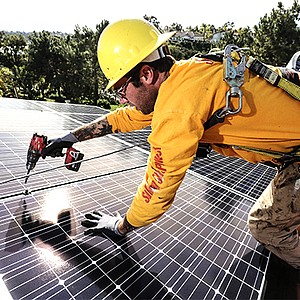 After working for 30 years as a bookkeeper for her family's sheet metal paint shop, Rosemarie Royce decided to go back to school and learn a trade she had loved since she was a small child — she enrolled in cosmetology school.
By Joe Tash
January 28, 2019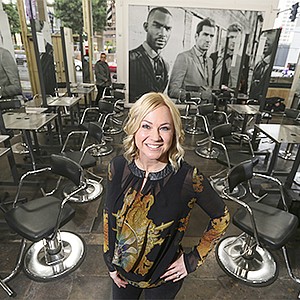 Prev Next