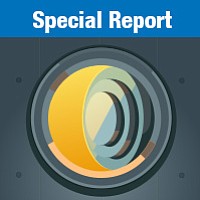 With Risks in Mind, FDIC Takes It Time
Four letters stand between San Diego and the establishment of the region's first new commercial bank in nearly a decade: FDIC. The proposed Endeavor Bank, which received state approval from the California Department of Business Oversight in March and approval for its stock offering circular in July, is waiting for the Federal Deposit Insurance Commission's OK to open its doors.
Despite Awareness of Importance, Exit Planning Elusive to Local Business Owners
Ashish Jariwala, managing director at San Diego-based investment banking firm PierCap Partners, wasn't planning to join his family's business, which made texturized dyed yarn.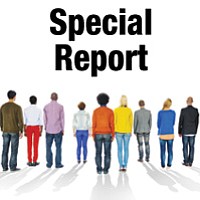 Now that we got the serious considerations out of the way, it's time to give the perks some attention.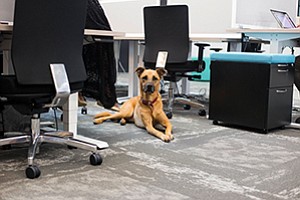 This Checklist Can Guide You On Search for the Right Site
As local coworking spaces compete for new tenants, some facilities are offering sweet perks such as in-office hot tubs and kombucha on tap to help fill desks. But when deciding on a coworking space to call home, should perks be a determining factor?
PROPERTY: Project Creates Urban-Style Hub With Diverse Elements More than 25 years after the opening of California State University San Marcos, the city is now seeing elements of a long-sought "colleg
More than 25 years after the opening of California State University San Marcos, the city is now seeing elements of a long-sought "college town'' come together near state Route 78.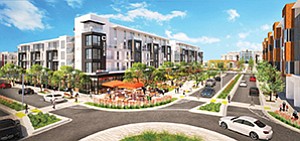 Massive Development Is Shaping a Transit-Friendly Employment Hub While Testing Commuters' Patience
As San Diego braces for potentially more gridlock in the already congested Golden Triangle area — fueled by dozens of public and private construction projects moving forward over the next five years — the consensus among local commercial real estate brokers is that patience will be rewarded in the long run.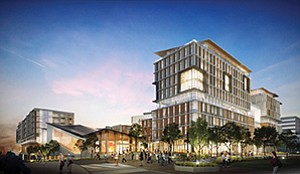 ECONOMY: 'Real Earnings' Locally Top San Francisco, L.A.
San Diego doesn't have the most software engineering job openings in the nation. The ones it has, however, are definitely worth grabbing.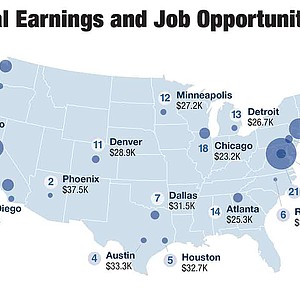 Figuring Out the True Costs, Risks And Complexities of the Cloud
Cloud computing is awash in myths and assumptions. The technology — which goes by the name "Software as a Service" or other names — is still poorly understood in many quarters.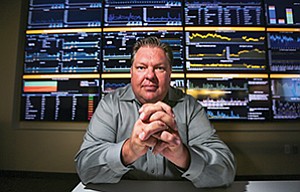 PHARMA: UK's Exit From EU Brings Huge Regulatory Questions
San Diego drugmakers are facing fallout from divisive politics across the pond, as local biotechs work to understand how Brexit will affect their research (and their bottom line).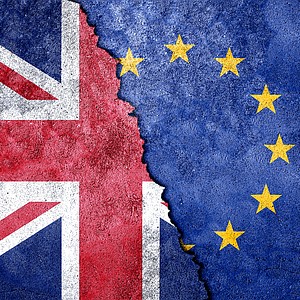 BIOTECH: Co. Says Competition's System Is Slow, Expensive
A medical device company in Carlsbad is preparing to make its debut on the public markets following a product launch that could boost its revenues ninefold. The company, Ra Medical Systems Inc., just launched a new laser catheter device that could compete with a product of Spectranetics Corp., a company that just got acquired by Philips for $2.2 billion.

With a Tip of the Toque to the Past And a $6.5M Renovation, Steakhouse Prepares to Offer More Than Just a Meal
For the past decade, operators of Consortium Holdings have created an eclectic array of San Diego-centric restaurant and bar concepts, several of which could be stops on an evening tour of the city's burgeoning "foodie" culture that it helped spawn.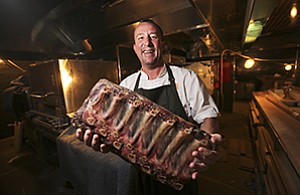 The Wealthiest San Diegans list includes individuals with a primary residence in San Diego County. Estimates of net worth are based on information gathered from shareholder disclosures and stakeholder filings, credible published wealth reports such as Forbes and Bloomberg, wealth intelligence sources, and trusted sources. A few individuals cooperated with us to provide guidance for our estimates; most declined or did not respond.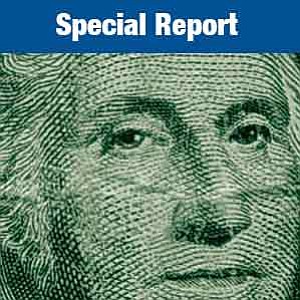 Prev Next