SDBJ SPECIAL REPORTS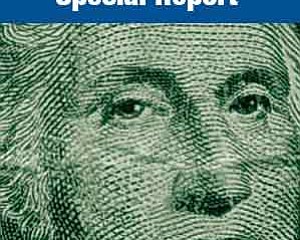 ECONOMY: 'Returns' Also Expected on Philanthropy
When considering the wealthiest people in San Diego, a few names easily come to mind: T. Denny Sanford, Irwin Jacobs, Malin Burnham, Ernest Rady. After all, their names are affixed to lecture halls, civic buildings and research institutes across the Torrey Pines Mesa.
July 13, 2017 2:11 p.m. $$
Share

The Wealthiest San Diegans list includes individuals with a primary residence in San Diego County. Estimates of net worth are based on information gathered from shareholder disclosures and stakeholder filings, credible published wealth reports such as Forbes and Bloomberg, wealth intelligence sources, and trusted sources. A few individuals cooperated with us to provide guidance for our estimates; most declined or did not respond.
July 13, 2017 2:33 p.m.
share »

Game rooms, funky art installations and even micro-brewery bars are popping up faster than ever in offices around San Diego County. The reason?
July 6, 2017 2:01 p.m.
share »

For the husband-and-wife team behind Kindred Bravely, an Oceanside-based e-commerce retailer of maternity clothing, it was their business success — not their struggles — that prompted them to turn to a well-known online lender.
June 26, 2017 3:26 p.m.
share »

Acraft beer entrepreneur, a real estate investor and a philanthropist walk into … a bank?
June 22, 2017 1:31 p.m.
share »

If past is precedent, 2017 appears to be a good year for local companies looking to raise more capital through an initial public offering.
June 19, 2017 3:42 p.m.
share »

The project of reviving the Salk Institute — the structure completed in 1965 on a canyon near the La Jolla cliffs — goes on much like any other major project in its labs. The process is methodical, scientific and well thought-out.
June 12, 2017 2 p.m.
share »

The San Diego Convention Center is a hardworking building. Many sets of feet have trampled its carpets since it first opened in 1989.
June 8, 2017 2:53 p.m.
share »

Aventine is more than the name given to the quirky, mixed-use complex near UC San Diego.
June 8, 2017 2:46 p.m.
share »

President Donald Trump's plan to build a 2,000-mile-long wall along the U.S.-Mexico border has hit a wall of its own in terms of funding support from Congress.
June 1, 2017 2:16 p.m.
share »

As work chugs along on more than $740 million in federal improvements at the San Ysidro crossing between the U.S. and Mexico, business owners such as Sunil Gakhreja wonder whether the traffic-streamlining benefits might spread two blocks north to the border town's older commercial district.
June 1, 2017 2:08 p.m.
share »

Excerpts from midpoint 2017 assessments from local experts in the office segment:
May 25, 2017 2:53 p.m.
share »