The Rady School of Management at UC San Diego launched the Rady School Business Recovery Coalition to help businesses in the region navigate the challenges created by COVID-19.
Husband and wife duo Cristos and Jeanette Stavros opened the restaurant in 1989. J
"We are grateful to receive the California Arts Council grant which will positively impact so many students who face barriers like homelessness, poverty and parental military deployment," said Lisa Johnson, NTCF president and CEO.
Campus leaders said the decision is based on warnings about a potential COVID-19 re-emergence during the autumn season.
Manscaped has signed a two-year alliance which names it the official electric trimmer for UFC.
According to a press release, the concept store, located on El Cajon Blvd., will include Mexican food restaurant Laredo Taco, as well as other new products and services.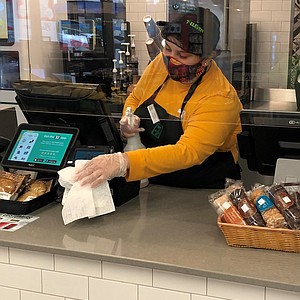 According to a press release, Jimbo's, the San Diego-based grocery store chain, will donate $8,542.80 to the organization.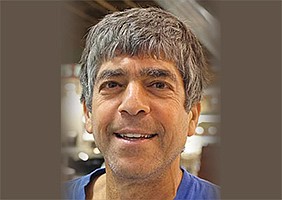 According to a press release, shoppers can go to sprouts.com/order to place their order and then pick up at local Sprouts stores.
According to a press release, LonoLife will distribute product to influencers nationwide to encourage them to spread tales of goodwill through its Goodwill Hunting campaign.
Foster Farms was scheduled to deliver more than 35,000 servings of frozen poultry to the San Diego Food Bank early April 24, bolstering local efforts to help families impacted economically by COVID-19.
By SDBJ Staff
April 23, 2020
According to a press release, new drive-thru distribution sites of pre-packaged, prepared meals include Dewey Elementary and Armed Services YMCA and will be held every Monday at 11am.
According to an email from the San Diego-based company, McGee was formerly CEO and president of Osmosis Beauty.
HOSPITALITY: Companies Are Supporting Those Displaced in Pandemic
According to a press release, once picked, the Rancho Valencia harvest will be divided and delivered to the Community Resource Center and Kitchen for Good in San Diego, who will then provide it to the food-insecure in the county.
Feeding America will distribute Bumble Bee Foods supplies to Feeding San Diego, the Los Angeles Regional Food Bank and the Community FoodBank of New Jersey – three communities in which the company continues to operate daily.