SD REAL ESTATE
Recent and archived news stories on: Apartments, Architecture, Brokers, Construction, Housing, Mortgages, Offices, Property Management, Realtors...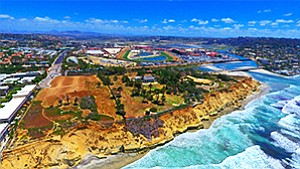 PROPERTY: Prime Coastal Spot in Del Mar Draws Developers With Reputation for Success
Two Encinitas developers — The Robert Green Co. and Zephyr — contend their track records with luxury projects in high-profile places, combined with some long-term patience, should guide them through an expected thicket of obstacles to completing their proposed oceanfront resort in Del Mar.
A $10 million apartment complex in La Mesa's Lake Murray neighborhood is being developed by SENTRE, a San-Diego-based commercial real estate investment firm.
By Ray Huard
October 20, 2017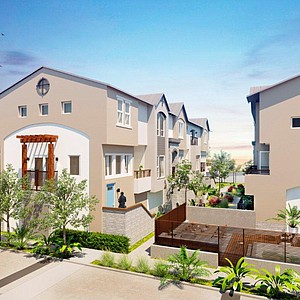 San Diego-based eSUB Construction Software, a software-as-a-service company that provides subcontractors with project management and labor tracking programs, has partnered with San Rafael-based software company Autodesk Inc. to expand its offerings.
Chula Vista is holding out $400 million worth of incentives to become Amazon's second headquarters city.
A Golden Hill apartment complex has sold for $2.07 million in an all-cash deal.
By Ray Huard
October 19, 2017
An Escondido apartment complex at 333 N. Jupiter St. has been sold for $2.625 million.
By Ray Huard
October 18, 2017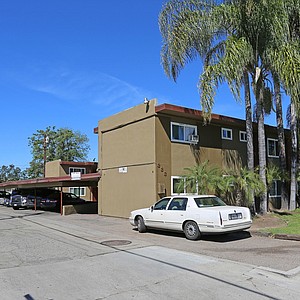 The Marriott Residence Inn Chula Vista, built by Baldwin & Sons in Otay Ranch, opened to the public Oct. 13 with a formal grand opening slated for Oct. 19.
By Ray Huard
October 16, 2017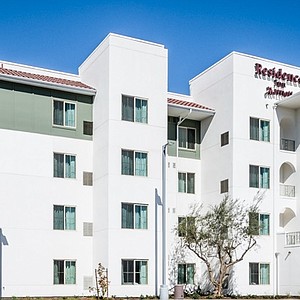 A 16-unit El Cajon apartment complex at 633 E. Park Ave. has sold for a price of $2.7 million..
By Ray Huard
October 16, 2017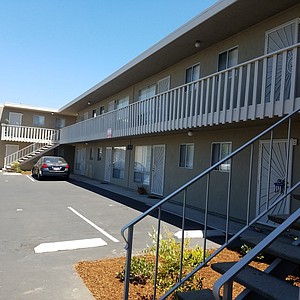 An affiliate of San Diego-based Excel Hotel Group has purchased two neighboring hotels in Mira Mesa for $25.17 million, according to CoStar Group and public data.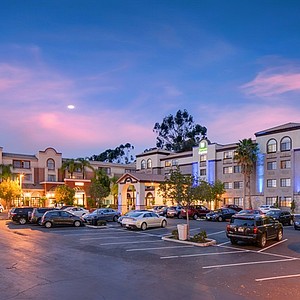 Construction workers were still keeping busy with landscaping and signage, as the Westfield UTC mall entered the final home stretch on a $600 million renovation and expansion.
San Diego's Murphy Development recently announced three more big lease signings at its industrial and office property known as The Campus at San Diego Business Park in Otay Mesa. The U.S. government's General Services Administration signed a 10-year lease for 40,872 square feet of office space at the 2055 Sanyo Ave. building, where fiber-optic technology provider kSARIA Corp. recently leased 59,267 square feet of office and warehouse space for three years.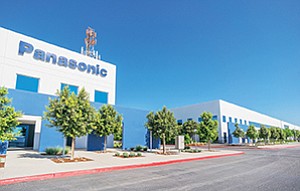 San Diego-based America's Finest Charter School recently acquired a 12,726-square-foot former Universal Church building at 4481 Estrella Ave. for $1.8 million, with plans to convert it into a charter high school expected to take occupancy in the first quarter of 2018. The buyer of the property, which had been vacant for about a year, was represented by Peter Wright of QFC Real Estate, and the seller was represented by Thomas Riley of Mission Realty Co.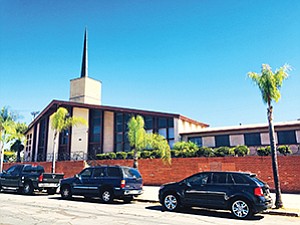 Could the San Diego State University Aztecs' surprisingly strong start this football season — undefeated at 6-0 as of mid-October — translate into ballot box success for backers of an SDSU-centric plan to redevelop the current Mission Valley stadium site?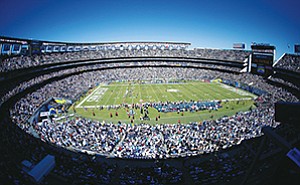 POLITICS: Hotel Tax Hike Also to Address Homelessness
Informal talks are continuing among multiple organizations, aimed at reviving a proposed hotel tax-hike ballot measure to fund an expansion of the San Diego Convention Center. But this time the goals reportedly include getting it to voters sooner – possibly in June 2018 – and with more of the proceeds earmarked toward the city's growing homelessness problem.
A San Diego entity recorded as Santa Fe Depot LLC has acquired the landmark downtown train station for an undisclosed price, according to brokerage firm Voit Real Estate Services.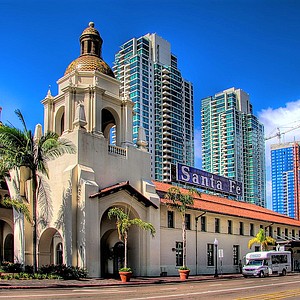 Prev Next