SD REAL ESTATE
Recent and archived news stories on: Apartments, Architecture, Brokers, Construction, Housing, Mortgages, Offices, Property Management, Realtors...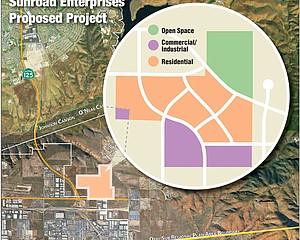 PROPERTY: Plan May Address Shortage, But Has Critics
Sunroad Enterprises wants to dramatically change development plans for a 253.1-acre Otay Mesa business/technology park to include up to 3,158 housing units in what would be the largest project the company has undertaken.
PROPERTY: Vacancy Rate Low; Investors Very Much Interested
Regency Centers owns 11 shopping centers in San Diego County and is so confident about future prospects that it's looking for more.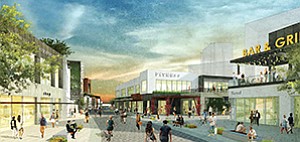 La Jolla-based Pacific Sotheby's International Realty has expanded its reach into Orange County and Coachella Valley by acquiring Hom Sotheby's International Realty, headquartered in Newport Beach.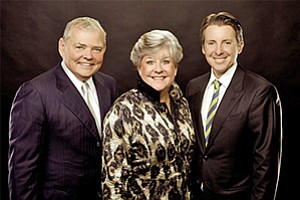 Pacific Gate — one of downtown San Diego's priciest condominium towers — is adding Puffer Malarkey's Animae restaurant on the ground floor of its 41-story project.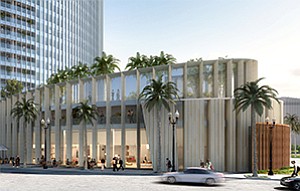 Housing First is known as a homelessness strategy where permanent, affordable housing is built as quickly as possible to stabilize the situation. We need to expand this strategy beyond the homeless community as the housing affordability situation is also at crisis proportions.
By Lori Holt-Pfeiler and Mary Lydon
February 18, 2018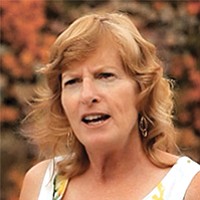 Voters will choose between two rival plans.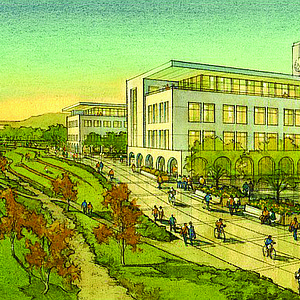 The Casey Brown Co., is transforming The San Diego Union-Tribune's former two-building campus into a top-of-the line office complex with amenities few other office buildings can match.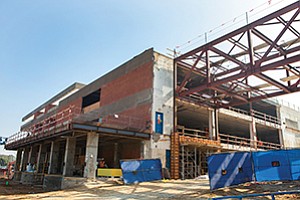 DEVELOPMENT: Desert, Dark Sky Status Result In Unique Library Project
Roesling Nakamura Terada (RNT) Architects, in partnership with BN Builders and Richard + Bauer Architecture, are nearing completion of a unique $11.5 million, 15,000 square-foot library that will rise above the desert floor in Borrego springs.

Property will be redeveloped.
ECONOMY: It Says 8 New Sites Set for 2018, Demand Remains High
One year after coworking space CommonGrounds Workspace made its debut in Carlsbad, the business said it plans to open eight new sites in 2018, including one in downtown San Diego.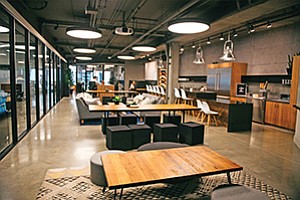 Complex has 16 apartments.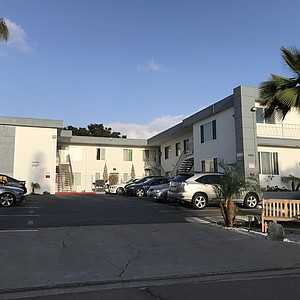 Brookfield Residential Properties acquires developer of mixed use projects.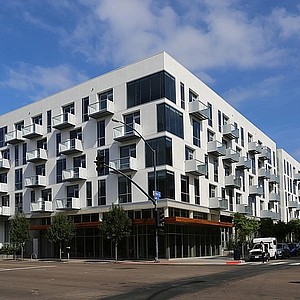 When Richard Henry Dana Jr. landed in San Diego in the mid-1830s, he wrote about his experience as a merchant seaman in his classic memoir "Two Years Before the Mast." Upon arriving at the harbor mouth in Point Loma, Dana wrote: "...we had a large and well-wooded headland directly before us, behind which lay the little harbor of San Diego."
The Breakwater Town Center is anchored by Grocery Outlet.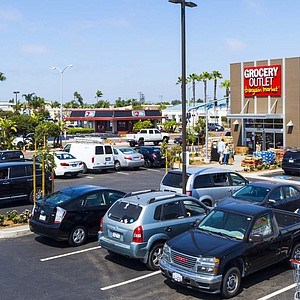 Prev Next