SD REAL ESTATE
Recent and archived news stories on: Apartments, Architecture, Brokers, Construction, Housing, Mortgages, Offices, Property Management, Realtors...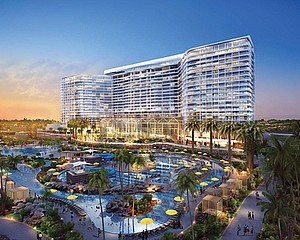 PROPERTY: Construction May Start in 2019
At long last, after more than 25 years of talk and false starts, a $1.1 billion resort hotel and convention center on Chula Vista's bayfront may be close to becoming a reality.
Organic food company expanding into San Diego County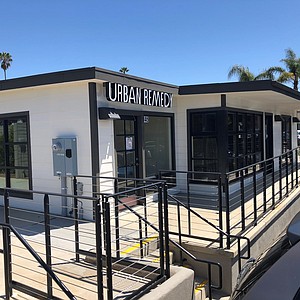 575th consecutive common stock monthly dividend
By SDBJ Staff
May 20, 2018
The final piece to a 2.1 million square-foot Murphy Development Co. business park in Otay Mesa is falling into place with construction of a 79,050 square-foot building at 8500 Kerns St.
Leasing activity by life science companies finished strong in several San Diego submarkets for the first quarter of 2018, led by small- and midsize companies expanding or relocating to San Diego, according to a report from the commercial brokerage firm JLL.
The investment pushed its Series A round, which was led by Revolution Ventures, to about $8 million.
Co-working companies are gobbling up office space in San Diego County, accounting for an ever-increasing share of the market.
Building in across the street from Liberty Station
Former bar will become school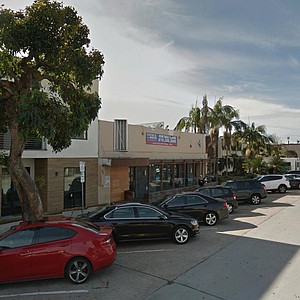 Looming layoffs of 1,231 workers from Qualcomm's San Diego operations are leading the company to vacate or sublease about 222,000 square feet of space in five buildings over the next several months in a move likely to shake up the commercial real estate market around the chipmakers' Sorrento Mesa headquarters.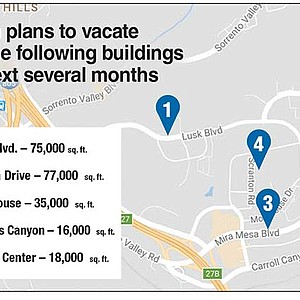 Apartments were built in 1970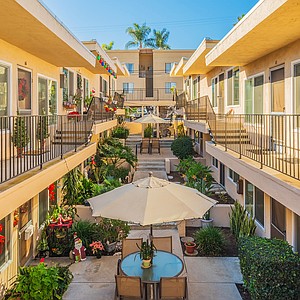 Bella Posta Apartments has 344 units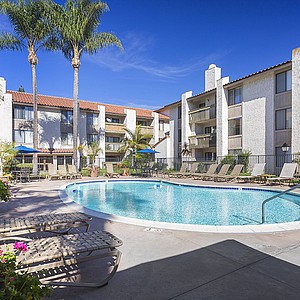 Former owner consolidating business in Vista
San Diego's stock of affordable housing for older residents got an ever-so-slight boost in April with the opening of a 75-apartment complex in North Park and the construction of a 62-apartment complex in Ramona.
Prev Next