SD MANUFACTURING
Recent and archived news stories on: Aerospace, Agribusiness, Chemicals, Electronics, Energy, Fabrication, Industrial, Plastics, Textiles...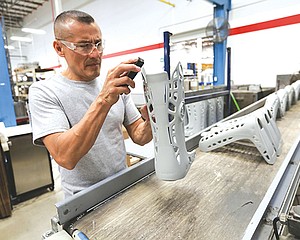 DEVICES: Multipronged Plan Improves Earnings Trajectory
DJO Global CEO Brady Shirley likened the company's business transformation plan to a knee surgery: short-term pain for long-term gain.
Workers at the General Dynamics NASSCO shipyard are cleaning up after one of its dry docks flooded unexpectedly on July 11.
DINING: Co. to Open Local Plant; Pricing May Be Challenge
It wasn't until March of this year, after introducing his creation at the Natural Products Expo West, a natural, organic and healthy goods event in Anaheim, that Zhicong "Zack" Kong, CEO and founder of TwentyFifty Fork, a compostable cutlery company, decided to speed up plans to begin mass manufacturing his natural grain-based fork.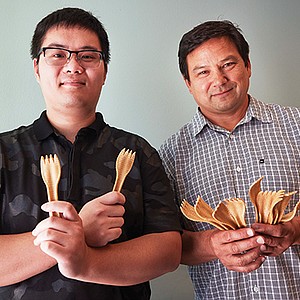 TECH: Deal Could Close By Year-End; Müller Expected to Remain CEO
The leaders of Poway-based Cohu Inc. saw opportunity when U.S. regulators blocked a Chinese company from acquiring a competitor.
RETAIL: Sash Sold 30,000 Last year; It's Currently Expanding Manufacturing
Eight years ago, Nichole MacDonald, founder and chief bag lady of San Diego-based Sash Group Inc., found herself homeless with her then 5-year-old son after her recycled, eco-friendly bag business, Bagonia, failed to get off the ground.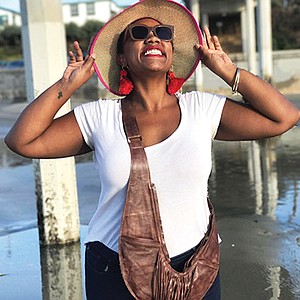 The three-year contract with G2 is the biggest the port has landed in years and will bring an estimated $600,000 in revenue annually for the San Diego Unified Port District.
WD-40 Co. reported record high sales and earnings results for its third quarter, which ended May 31.
Maker of smart, connected devices and systems employs more than 270 people in Carlsbad.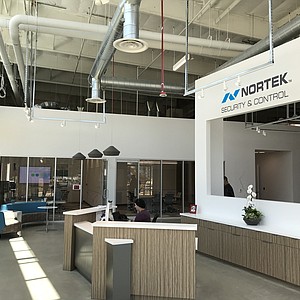 UTILITY: Financials Are Focus As Activists Demand Change
The board of San Diego-based Sempra Energy is evaluating the company's future in South America, and will make its plans public as soon as February or March.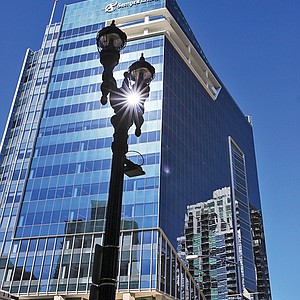 The U.S. Navy awarded Northrop Grumman Corp. a $96.5 million contract for radio signal jammers designed to foil improvised explosive devices (IEDs).
ENERGY: Activist Investors Push Greater Simplification of Co.
Sempra Energy plans to sell its solar and wind energy generation businesses, as well as two natural gas storage facilities in the southeastern United States.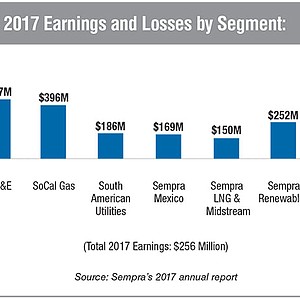 Spain-based Fluidra S.A. closed its merger with Vista-based Zodiac Pool Solutions, Fluidra announced on July 2.
RF Industries Ltd. has named Robert Dawson to its board of directors.
Ninety-one years after Charles Lindbergh did it, General Atomics Aeronautical Systems Inc. plans to cross the Atlantic. Only this time, the aircraft will be unmanned.
PRODUCTION: Home Fan Launch Will Provide Another Revenue Stream
If you ask Solatube International Inc., president, Bob Westfall Jr., to describe what the daylight and ventilation systems manufacturing company is about in one sentence, he'd simply say: "fresh air and natural light — that is our business."
By Mariel Concepcion
June 28, 2018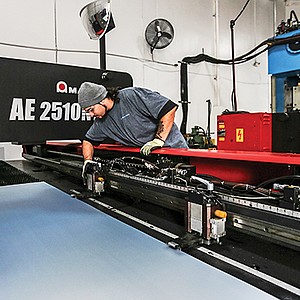 Royale Energy Inc., an El Cajon-based petroleum producer and marketer, said it is in discussions to acquire assets in Texas' Permian Basin and the greater Los Angeles area.
Prev Next