SD MANUFACTURING
Recent and archived news stories on: Aerospace, Agribusiness, Chemicals, Electronics, Energy, Fabrication, Industrial, Plastics, Textiles...
ENERGY: Acquisition of Texas Utility Likely to Depend On Convincing State's PUC
It wasn't the sort of regulatory memo the head of a large public company looks forward to discussing on an earnings call. But the timing left Sempra Energy CEO Debra Reed little choice.
San Diego-based Odonate Therapeutics has filed with the SEC to raise up to $173 million in an IPO.
San Diego's Arcturus Therapeutics is now on the public markets following a merger with Alcobra, previously based in Israel.
The European Commission might not complete its antitrust review of Qualcomm Inc.'s attempt to buy NXP Semiconductors N.V. until early 2018.
A cult classic. That's what WD-40 Co. calls the four-wheel-drive vehicle it is upgrading and planning to auction for charity.
Zodiac Pool Solutions, the Vista-based manufacturer of residential pool equipment, plans to merge with a publicly traded Barcelona-based multinational group.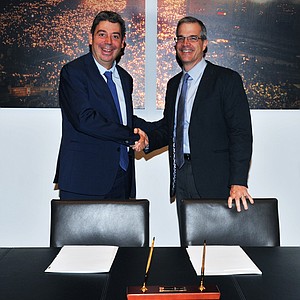 Carlsbad-based Alphatec in preliminary quarter three results reported revenue of $22.8 to $23.1 million.
San Diego drugmaker Ignyta Inc. is piggybacking off recent positive press by raising $160 million in a new stock offering.
Regulators with the U.S. Food and Drug Administration have handed Neurocrine Biosciences a special classification for one of its drug programs, granting the company a number of perks.
RETAIL: Algae Product Connection, PR Firm And Attitude Led to S.D.
Galahad Clark reaches under the table at Swell Coffee Co. in Del Mar and peels off one shoe.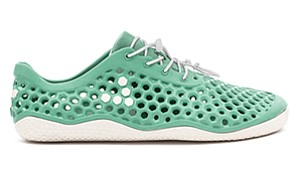 AGRICULTURE: Crop Values Up; Nurseries See Renewed Interest
The drought easing up last year and then officially ending in April contributed to a rebound in San Diego County's agriculture industry.
Annie Lawless, the early co-founder of San Diego's juice giant Suja Juice has launched a new venture in San Diego: a makeup company called Lawless.
Medical device and surgery company NuVasive has launched Modulus XLIF, titanium implants that are 3-D-printed, expanding the company's surgical offerings.
Specialty chemical producer WD-40 Co. reported net income of $52.9 million, or $3.72 per diluted share, on revenue of $380.5 million for its 2017 fiscal year, which ended Aug. 31.
Arcturus Therapeutics Inc., a small local biotech that reversed its way into the public markets a few weeks ago, has struck a comprehensive research deal with pharmaceutical giant Johnson & Johnson.
Prev Next