On March 12, UC San Diego Health will open the Koman Family Outpatient Pavilion, sporting specialty services for breast, urology, sports medicine and spine care.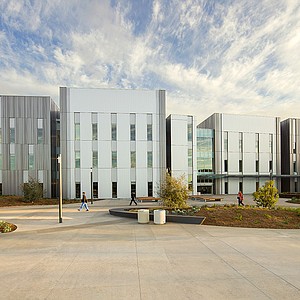 The San Diego biotech will receive the payment as part of a four-year collaboration with Celgene.
Mark J. Gergen has joined San Diego-based Poseida Therapeutics as chief business officer and chief financial officer, bringing 25 years of life sciences experience.
Clients of Carlsbad's Triangulum Biopharma include the likes of NASA, or National Aeronautics and Space Administration. Yet Triangulum won't comment on the specific nature of the contract.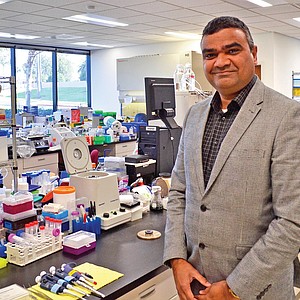 The Carlsbad drugmaker reported positive early stage data on a potentially groundbreaking drug to reduce the underlying cause of Huntington's Disease.
San Diego's Beacon Discovery formed a multi-year drug discovery collaboration with Takeda Pharmaceutical Company centered on gastrointestinal disorders.
San Diego's Okogen received $10 million in Series A funding to advance the company's lead candidate for viral conjunctivis, commonly known as pink eye.
Ionis Pharmaceuticals in Carlsbad Reported $508 million in 2017 revenue, a 46.3 percent increase over the previous year, driven by rising drug royalties.
Medical group will remain as tenants.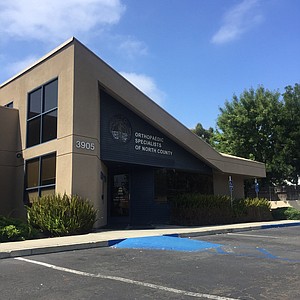 Spine surgery and medical device maker NuVasive reported revenue of $271.1 million in the fourth quarter for flat year-over-year growth.
MEDICINE: Big Players Bail, But Midsize Cos. Aim for Next Big Thing
Amid big pharma's waning commitment to neurological disorders like Alzheimer's, San Diego startups and midstage biotechs see opportunity.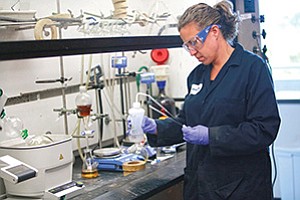 MEDICINE: System Is Betting On Treatment Strategies Success
UC San Diego Health has launched a Medicare program that brings the potential for health system savings — that is, if it can meet care and cost requirements.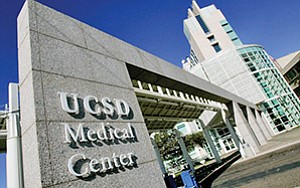 With DeFord's appointment, the board will have 10 directors, nine of whom are independent.
By Tayler Reviere Verninas
February 22, 2018
Carlsbad's Ionis Pharmaceuticals has licensed a kidney drug to British giant AstraZeneca, earning $30 million upfront and the potential for $300 million in development and regulatory milestone payments.
Life sciences entrepreneur Dena Marranuci, who leads corporate development and research and development at Truvian Sciences, will moderate a discussion about raising early-stage capital.