San Diego-based ResMed reported $591.6 million in third quarter revenue, a 15 percent year-over-year increase.
HEALTH: Revenue Needs, Market Trends Push Change
San Diego hospitals in the last few years boosted investment in modest freestanding centers for surgery, imaging and other services, vying for patients seeking convenience and lower costs.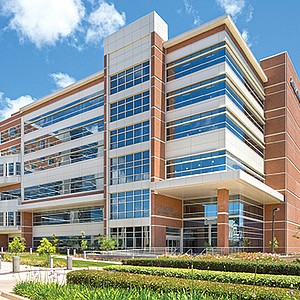 The U.S. Food and Drug Administration said it was reexamining San Diego-based Acadia Pharmaceuticals' drug to treat hallucinations and delusions caused by Parkinson's disease. The news was first reported by CNN on April 25.
Illumina reported $782 million in first quarter revenue, a 31 percent year-over-year increase, the company announced April 24.
Steve Martin, a seasoned CFO, has joined Dthera Sciences' board.
UC San Diego's Skaggs School of Pharmacy and Pharmaceutical Sciences has launched a master of science in drug development and product management, a first-of-its-kind offering.
Orexigen agrees to sell its assets.
Biogen will pay Carlsbad's Ionis Pharmaceuticals $1 billion in cash as part of a 10-year collaboration around neurological drug development.
BIOTECH: Software Success To Move On to Analytics, AI
Five years ago, Michael "Mick" Farrell listened to an analyst forecast ResMed's demise.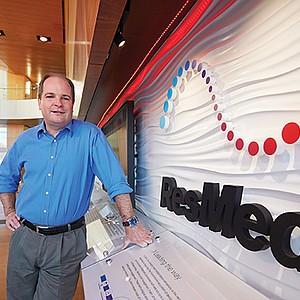 Citing regulatory changes, San Diego's Tocagen licensed its immunotherapy for commercialization in China, earning the company $16 million upfront and potentially much more.
French diagnostics giant bioMérieux acquired San Diego-based Astute Medical in a $90 million cash deal announced earlier this month.
Sharp Grossmont Hospital has opened a new clinic, which looks to reduce patient volumes in the hospital's emergency room, one of the busiest in San Diego County.
Biological Dynamics, a San Diego cancer diagnostics company, named Irwin Jacobs and Martin Wygod to its board, it was announced April 13.
The company said the pilot program will put up to 100 San Diego Fire-Rescue Department firefighters and 10 alternates through screening, including genome sequencing.
By Tayler Reviere Verninas
April 12, 2018
Tandem Diabetes Care reported a 42 percent year-over-year increase in preliminary quarter one sales, increasing the company's stock.