BIOTECH: Phase 1 Trials Underway, Next Step to Test Efficacy
Thanks to community response to the plea for blood donation amid the COVID-19 pandemic, the blood supply is currently stable both locally and across the nation. San Diego Blood Bank has issued a call for recovered COVID-19 patients, as they may be eligible to donate "convalescent plasma" to help treat patients fighting the virus.
By SDBJ Staff
April 8, 2020
ResMed responds to Defense Production Order
The facility will occupy two floors in the medical center.
During the COVID-19 pandemic, San Ysidro Health is providing telehealth services to anyone in the San Diego region including its expanded service area in East County.
By SDBJ Staff
April 2, 2020
The test is part of the Cue Health Monitoring System
San Diego-based Forge Therapeutics struck an agreement with Roche centering on Forge's antibiotic for treatment-resistant infections.
Funds To Accelerate Commercialization of Flagship Test
Be the first to experience a virtual reception from the comforts of your home with a dazzling online auction, captivating entertainment, giveaways, and more surprises to be announced.
San Diego's Maravai LifeSciences has purchased MockV Solutions for undisclosed terms, it was announced March 17.
The n-Lorem Foundation — a Carlsbad nonprofit that formed to supply individualized therapies free of charge to patients with ultra-rare genetic diseases — has received a $500,000 pledge.
Mesa Biotech is developing a COVID-19 test that aims to tell if someone has the virus in 30 minutes, amid clamoring to get answers faster as the deadly strain spreads.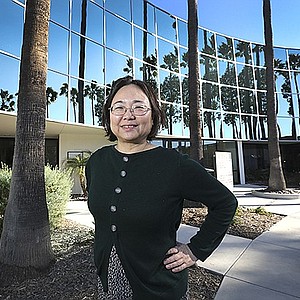 Carlsbad-based Alphatec has agreed to acquire EOS Imaging in a $121.9 million deal.
San Diego's Biological Dynamics is set to receive a $1 million grant from the Bill & Melinda Gates Foundation to push forward its tuberculosis test.