SD HEALTHCARE
Recent and archived news stories on: Biotechnology, Doctors, Drugs, Health Insurance, HMO's/PPO's, Hospitals, Medical Devices, Nursing...
PHARMA: Cos. Clash as They Target Same Illness
Matt Abernethy has been tapped as CFO of Neurocrine Biosciences.
Ionis Pharmaceuticals has licensed another antisense drug to Janssen Biotech.
San Diego-based Odonate Therapeutics has filed with the SEC to raise up to $173 million in an IPO.
The U.S. Army awarded Thermo Fisher Scientific Inc. a five-year, $40 million contract for customized reagents and consumables.
PHARMA: Sector Lobbies Against Changes; Cut Said to Bring $54B Over 10 Years
Drugmakers researching medicines for rare diseases could lose all or part of a tax credit under Republican tax overhaul proposals unveiled this month, sparking concern among San Diego's biotech industry.
San Diego's Arcturus Therapeutics is now on the public markets following a merger with Alcobra, previously based in Israel.
A standalone crisis stabilization unit will be built on the Palomar Medical Center Escondido campus.
UC San Diego and UC Irvine Health are now on an integrated electronic medical records platform.
San Diego-based Tear Film Innovations Inc. said it has raised $9 million in a Series A preferred stock round.
The FDA has approved Heron Therapeutic's Cinvanti, an injectable drug for the prevention of chemotherapy-induced nausea and vomiting.
Robert Hemker has announced his retirement as president and CEO of Palomar Health.
MEDICINE: Use of Centers Expected to Cut Costs
Anthem will no longer pay for outpatient MRIs and CT scans at hospitals, a decision that at least two San Diego hospital systems fear could chip away at care — and their bottom lines.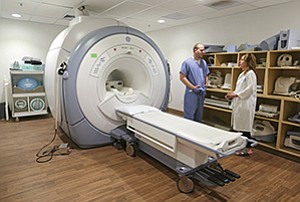 ECONOMY: Campaign Touts Region's Prowess To Drive Medical Visits
For visitors, San Diego offers much more than beaches, craft beer and convention space.

BIOTECH: Unifying Operations Seen as Plus; Possible IPO Coming
Ra Medical Systems has outgrown its digs once again. Next month, the Carlsbad medical device company is moving to a bigger space to meet increased demand, the fifth time it has done so since forming in 2002. Its new headquarters — down the street from its current spot — will house R&D, production, sales, marketing and administrative functions in a 32,000-square-foot building.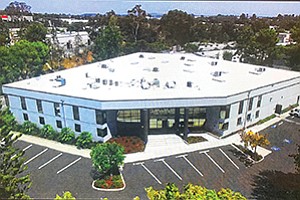 Prev Next