SD HEALTHCARE
Recent and archived news stories on: Biotechnology, Doctors, Drugs, Health Insurance, HMO's/PPO's, Hospitals, Medical Devices, Nursing...
Rady Children's Hospital has received $1 million from the Helen and Will Webster Foundation.
BIOTECH: Co. Has Pipeline of Seven Programs; Will Triple Team Headcount
U.S. Government Funds Will Add Capacity to Produce More Tests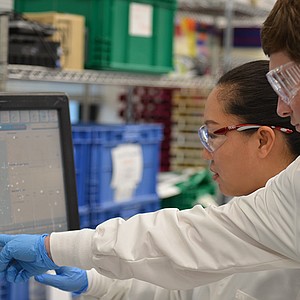 Dermala, a consumer dermatology company has raised $6.73 million in Series A financing.
VENTURE CAPITAL: Cos. See $933M in Funding
Biotech and life science companies led San Diego's top venture capital rounds last quarter, furthering the region's reputation as a biotech hub.
EDUCATION: Need Seen in Mental Health
UnitedHealth Group has granted $4 million to the UC San Diego School of Medicine to encourage more students to go into the fields of child and adolescent psychiatry.
ChromaCode, a Carlsbad-based molecular diagnostics company, announced it has shipped over 1 million COVID-19 tests.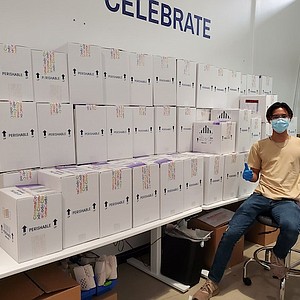 BIOTECH: Co. Plans to Produce More Virus Tests
The U.S. Department of Defense awarded San Diego-based Cue Health Inc. $481 million to expand the capacity of its San Diego manufacturing plant.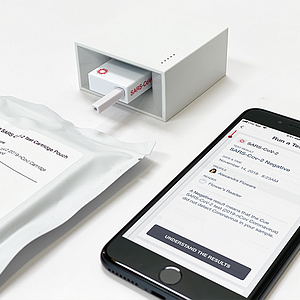 BIOTECH: Co. Touts 20-minute Time Frame to Detect COVID-19 Virus
Healthcare analytics and diagnostics company, Genalyte Inc. received emergency use authorization from the U.S. Food and Drug Administration (FDA) for its rapid COVID-19 antibody test, SARS-CoV-2 Multi-Antigen Serology Panel on Oct. 15.
By Natallie Rocha
October 25, 2020
The U.S. Food and Drug Administration approved its first COVID-19 treatment: Gilead Science Inc.'s antiviral drug remdesivir. The FDA and Foster City-based Gilead (Nasdaq: GILD) announced the news on Oct. 22.
TECH: Connects Life Science Companies with Over 300 vetted IT Providers
Together, Biocom and centrexIT created IT Deal Desk, a digital platform that provides life science companies with cost-effective IT solutions.
By NATALLIE ROCHA
October 19, 2020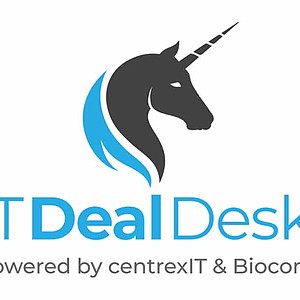 BIOTECH: Co. Testing Its First Drug
San Diego-based biotech Escient Pharmaceuticals, has announced it has raised a $77.5 million Series B funding round and started their first clinical trial.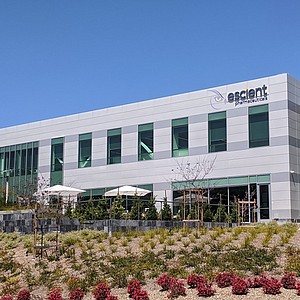 FINANCE: In Some Cases, Market Caps Almost Quadruple
Every year, the San Diego Business Journal compiles a list of public companies with headquarters in San Diego County. This year's list seems to tell a story. Call it Rise of the Biotechs.
Micronoma has appointed Magda Marquet as chairman of the firm's board.
Prev Next