SD HEALTHCARE
Recent and archived news stories on: Biotechnology, Doctors, Drugs, Health Insurance, HMO's/PPO's, Hospitals, Medical Devices, Nursing...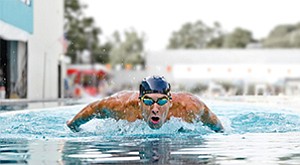 SPORT: Aqua Lung Looks To Pass Competitors With The Help of Michael Phelps
Quick. Name one of the biggest French companies in San Diego's North County. One that balances showy, high-stakes athleticism with the silence of military covert operations. One built on a legacy of undersea exploration.
October 20, 2016 3:08 p.m. $$
Share