The investment pushed its Series A round, which was led by Revolution Ventures, to about $8 million.
There's a two-pronged approach to the success and growth of Retirement Benefits Group (RBG), according to Darrell Alford, a company partner based in its San Diego office. T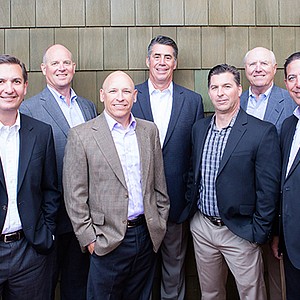 As trade talks continue, it's unclear whether regulators in China have resumed reviewing Qualcomm's proposed acquisition of NXP Semiconductors.
The bank attributed $1.3 billion of its $1.7 billion in deposits as of March 31 to fintech clients.
Genomics giant Illumina has purchased Edico Genome, adding a processing platform to Illumina's portfolio.
St. Madeleine Sophie's Center, an El Cajon-based nonprofit, announced that it received a $35,000 Project Innovation grant from NBCUniversal Foundation.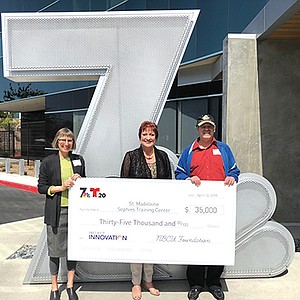 FINANCE: Advisors Get Access to Support, Tools Under One Sign-In
Financial advisors at national brokerages, called wirehouses, have been leaving to join independent broker-dealers or become registered investment advisors (RIAs) in increasing numbers since the global financial crisis a decade ago.
Stock repurchases, which limit the supply of shares, are a way to lift stock prices.
Cohu, Inc. (NASDAQ:COHU), based in Poway will pay $796 million to acquire the Massachusetts-based Xcerra Corp.
Qdoba Mexican Eats said on May 8 it will be adding roughly 100 full-time positions to its corporate team in San Diego
FINANCE: Q1 Delivers Record Investment Locally and Nationally
Investment in San Diego-based life sciences companies hit a record high $417.9 million in quarter one of 2018, according to an April CBRE Group Inc. report.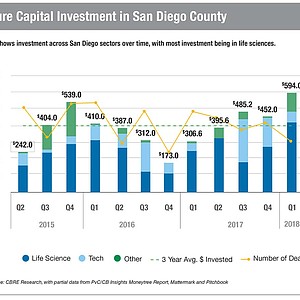 Seismic anticipates the acquisition will push it to $100 million in revenue by year's end.
Regulators in China are also set to determine the fate of Qualcomm's effort to acquire NXP Semiconductors NV, a Netherlands-based chip maker known for its automotive semiconductors, for more than $40 billion.
Jonathan Spangler joined San Diego medical device company NuVasive in 2001 as its first attorney.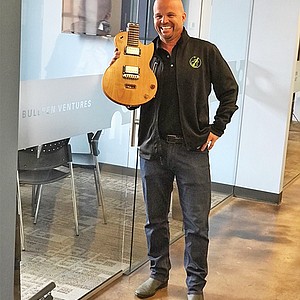 The company adjusted its guidance for 2018 revenue, citing the growing percentage of subscription licenses in its bookings mix.