SD FINANCE
Recent and archived news stories on: Banks, Credit Unions, Mortgage Lending, SBA, Stocks/Bonds, Venture Capital, Wealth Management...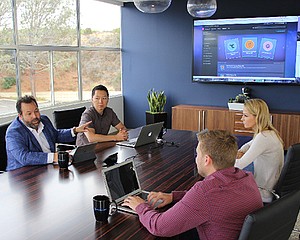 TECH: Customer Data Platform Casts Big Net Across Systems
San Diego-based software company Tealium closed a $55 million funding round May 15. The new funds will help Tealium grow as the competition heats up Chief Financial Officer Doug Lindroth said.
Viasat Inc. said it received a contract to build a low Earth orbit satellite for the U.S. military's Link 16 radio system. The Space Enterprise Consortium of the U.S. Air Force made the $10 million award.
PROPERTY: Housing Commission Estimates Room for 5,500
Granny flats are being looked at by the San Diego Housing Commission as one way to help ease the region's housing crisis.
DEFENSE: Rancho Bernardo Business Bought Back $2.2M of Its Stock
LRAD Corp., the maker of Long Range Acoustic Devices able to deliver sound over great distances intelligibly, reported net income of $1.18 million, or 4 cents per share, on total revenues of $10.2 million during its second quarter, which ended March 31.
OFFICE: Blue Bottle, Mendocino Farms Will Move In
With $55 million of redevelopment work still under way, the 25-story downtown San Diego office building that's been renamed Tower 180 has signed up two tenants for some of the retail space.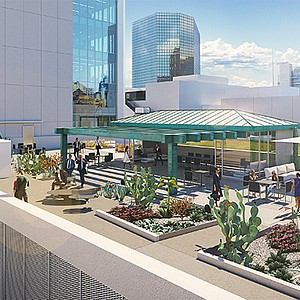 LEGAL: Incubator Includes Legal Services Office Space, IP Advice
After expanding its offices earlier last fall, Procopio is hosting five startups at its LaunchPad incubator at the firm's Del Mar Heights location. The nine-month program provides technology startups with office space and legal services, including assistance with valuation and intellectual property protection.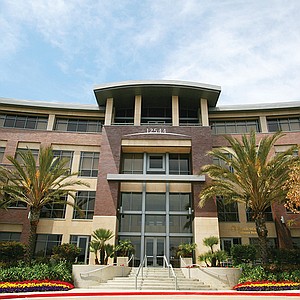 HEALTH: Arm of Moores Cancer Center Holds Annual Symposium
A department at UC San Diego Health's Moores Cancer Center is known for putting on a symposium to translate groundbreaking oncology discoveries into therapeutics.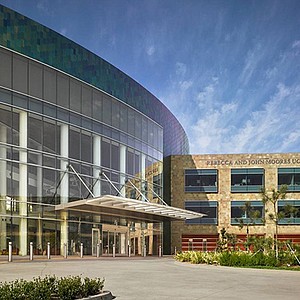 PROPERTY: Project Has Sold About 41 Of Its 60 Condos
Despite being panned with an Onion award for its architecture, the pricey The Park Bankers Hill condominiums are an apparent hit with buyers who are more interested in its views and amenities than snarky reviews.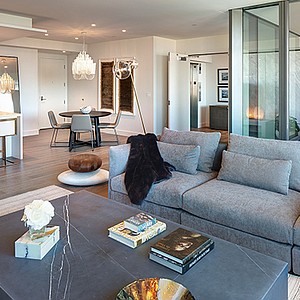 Tiled, a startup that lets users make interactive marketing content, raised a $1.5 million seed round led by Kickstart Seed Fund.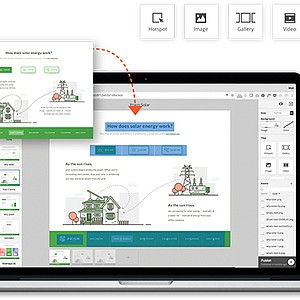 PHARMA: Acquisitions Part of CRO Consolidation Trend Locally, Nationwide
WuXi AppTec is making moves in San Diego. The Chinese pharmaceutical company earlier this month bought San Diego-based Pharmapace.
HOUSING: Owner Repositions Property As Condominiums
Harkening back to the heady pre-recession days of the housing boom, a San Diego developer has converted a Bankers Hill apartment complex into condominiums that are selling at a price well below newer projects in the neighborhood.
M&A: Co. Will Operate as Armata Pharmaceuticals
Two companies, new name. San Diego-based AmpliPhi Biosciences and Marina del Rey's C3J Therapeutics have merged, operating as Armata Pharmaceuticals, focused on antibiotic-resistant infections.
AT&T Inc. is laying off 101 employees in San Diego County, representatives of the employees' labor union said earlier this month. The cuts affect premises technicians who install new services and make repairs.
FUNDING: Investment Cycle Could Be Reaching Its End, Chairman Says
Tech Coast Angels, an angel investment group with five chapters across Southern California, invested $10.8 million into 58 startups last year. The total amount invested decreased slightly from 2017, when the group invested $14.2 million into 43 companies.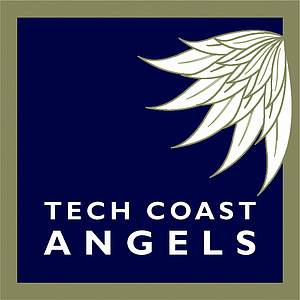 ENERGY: Battery Maker Plans to Move to Larger Facility
Flux Power Holdings Inc., which produces advanced lithium batteries for small industrial vehicles, reported a net loss of $3.8 million, or 8 cents per diluted share, on net revenue of $1.75 million during its third quarter, which ended on March 31.
Prev Next