Rancho Bernardo-based LRAD Corp. said on Jan. 19 that it acquired software maker Genasys Holding S.L. of Madrid, Spain.
Walter C. Zable, chairman of the board at Cubic Corp., is leaving after 54 years as a company employee and board member. The company has nominated defense executive David Melcher for a board seat.
DEFENSE: Solid Growth,Smart Acquisitions and Risk Taking All Part of Strategy
General Atomics Electromagnetic Systems has grown more than 500 percent in revenue and employee count over the last 10 years.
According to the Pentagon, nine businesses will support tactical platforms and time-sensitive applications for the DataLinks Enterprise community.
Work will be performed in San Diego and last through January 2019.
Every city and county in California is getting an injection of funding to fix potholes, repair sidewalks, and invest in public transportation, thanks to a new law — Senate Bill 1 (SB 1).
By Colin Parent
January 14, 2018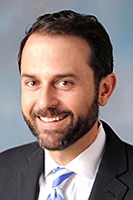 He relieved Vice Adm. Mike Shoemaker in a ceremony Jan. 11 at Naval Air Station North Island.
The University City-based business did not name its customer in its Jan. 8 announcement.
The deal covers initial production of microwave electronic products for a new, state-of-the-art airborne electronic warfare system.
General Atomics Electromagnetic Systems Inc. said Jan. 3 that it received a defense contract to supply capacitors for a non-lethal device able to stop vehicles.
Holy Hogwarts! Northrop Grumman Corp. asked its engineers to build an autonomous aircraft that can play quidditch, the aerial game that wizard Harry Potter and his friends play in the young adult novels of J.K. Rowling.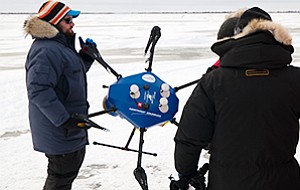 The privately held company keeps many things to itself, including financials. Still, multiyear contracts as well as the company's varied technological interests offer hints of what may come in 2018.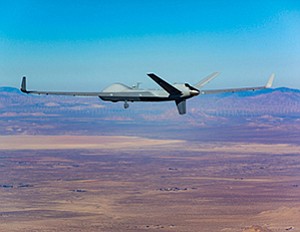 Kratos is based in University City and had $669 million in revenue in 2016, up from $657 million in 2015.
The fixed-price contract is to buy unmanned target aircraft systems.
Some 30 percent of the work will be performed in San Diego.