The U.S. Navy awarded BAE Systems San Diego Ship Repair an $8.8 million contract modification.
Cubic Corp., the defense contractor that has a big footprint in the mass-transit space, reported net income of $13.2 million in its Q4.
Northrop Grumman Corp. has walked away from an unmanned aircraft project that it had an excellent chance of winning.
Kratos Defense & Security Solutions Inc. is selling $300 million worth of bonds to private investors. The University City defense contractor said it plans to use some cash as well as proceeds from the bonds — which are 6.5 percent senior secured notes due 2025 — to retire outstanding 7 percent senior secured notes due 2019.
Israel-based Aeronautics Ltd. has acquired Rancho Bernardo-based Chassis Plans, a business that produces ruggedized computers and peripherals. Financial terms were not disclosed. Chassis Plans will stay in its San Diego offices and add to its workforce, said CEO Michael McCormack.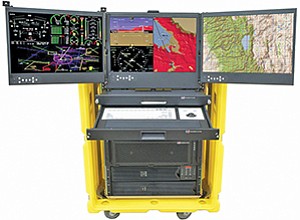 General Atomics Aeronautical Systems Inc. said Nov. 13 that one of its unmanned MQ-9 Predator B aircraft participated in an anti-submarine warfare demonstration during war games in mid-October in the ocean west of San Clemente Island.
The U.S. Army awarded Thermo Fisher Scientific Inc. a five-year, $40 million contract for customized reagents and consumables.
General Atomics has acquired the majority of the assets of Englewood, Colorado-based Surrey Satellite Technology US LLC.
The U.S. Missile Defense Agency awarded General Atomics Electromagnetic Systems Group an $8.9 million contract.
The U.S. Marine Corps awarded Cubic Corp. a six-month, $11.6 million contract for readiness training support
Kratos Defense & Security Solutions Inc. reported an 18.6 percent increase in revenue and a markedly lower net loss in the third quarter.
Pentagon spending in San Diego County rose 3.2 percent between 2016 and 2017, and economists who track the numbers predict slightly faster growth this year.
Indus Technology Inc. has a new owner.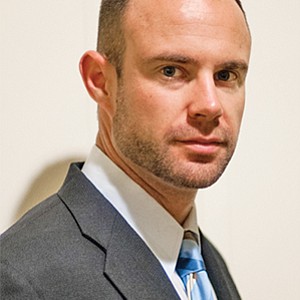 The California Air National Guard's 163rd Attack Wing put an MQ-9 unmanned aircraft to work over Northern California earlier this month to gather intelligence on how the catastrophic wildfires were progressing.
The Pentagon awarded San Diego-based Coffman Specialties Inc. a $31.1 million task order.