Port of San Diego CEO Announces Retirement
Monday, September 14, 2020
Port of San Diego President, Randa Coniglio, has announced she will be retiring as CEO. She will help Board of Port Commissioners Chair Ann Moore recruit her successor while continuing to oversee Port operations in the meantime. Coniglio's retirement date has not been set.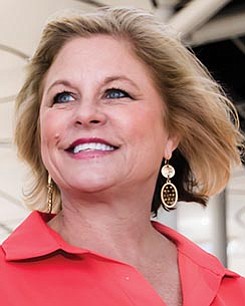 "We're proud that we chose Randa, the Port's first female president in its 57-year history," said Moore. "We have our work cut out for us because Randa has done a remarkable job and she will be a tough act to follow. We did a nationwide recruitment in 2014 and we'll take the same approach now."
As President and CEO, Coniglio oversaw more than 500 employees and was responsible for over 14,000 acres of tideland, bay and beaches along 34 waterfront miles in five cities. She joined the Port in 2000 as senior real estate asset manager and was promoted to President and CEO in 2015.
Under Coniglio's leadership, the Port has: revitalized Seaport Village after taking over ownership and operation of the bayfront shopping, dining and entertainment center; oversaw the development of the Portside Pier, which opened on the North Embarcadero in July 2020; completed the modernization of the 10th Avenue Marine Terminal in June 2020 after receiving $10 million in grant money from the U.S. Department of Transportation; welcomed the Intercontinental Hotel back to San Diego with is opening on the North Embarcadero in 2018; and launched the Blue Economy Incubator, among other accomplishments.
"I've been eligible for retirement for three years," said Coniglio. "My first grandchild, Franco, is almost four and my daughter, Francesca, has a baby on the way. As much as I love my career, the tug to be a full-time grandmother has grown too strong to resist. I'm going to be flexible with my departure date to give the Board of Port Commissioners whatever time they may need to select our next CEO. As soon as my successor is in place, I'll be ready to move on to the next phase of my life, knowing that the Port is in good hands."
Travel & Hospitality reporter Mariel Concepcion can be reached at mconcepcion@sdbj.com or 858-634-4625.