Stone Brewing Names Maria Stipp New CEO
Wednesday, September 2, 2020
Stone Brewing, headquartered in San Diego, has named Maria Stipp as its new CEO, effective Sept. 14.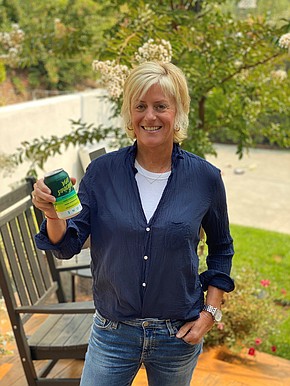 Stipp will oversee Stone's East and West Coast brewing production facilities, two Stone Brewing World Bistro & Gardens locations, seven Stone Brewing Tap Room locations and distribution to all 50 states and more than 40 countries. She will also lead Stone Distribution Co., which distributes more than 40 brands of craft and specialty beverages throughout eight counties of northern and southern California. She will also hold a seat on the Stone Brewing Board of Directors.
"Maria has all the qualities we were looking for in a CEO," said Steve Wagner, Stone Brewing co-founder and interim CEO. "She brings experience from a very well-respected brewery and experience from outside the industry too. She lives up to our values and has long admired our revolutionary spirit."
Previously, Stipp worked at Lagunitas Brewing Co. for five years, and before that, she was president of ecoATM, the kiosk ATM company that allows customers to sell old cell phones and tablets for cash. Prior to ecoATM, Stipp served as executive vice president at Activision, where she was responsible for Call of Duty and Guitar Hero. She also worked at Miller Brewing Co. and Kelloggs before holding that position.
Travel & Hospitality reporter Mariel Concepcion can be reached at mconcepcion@sdbj.com or 858-634-4625.