Longfellow Real Estate Partners Buys Office Campus
Tuesday, October 13, 2020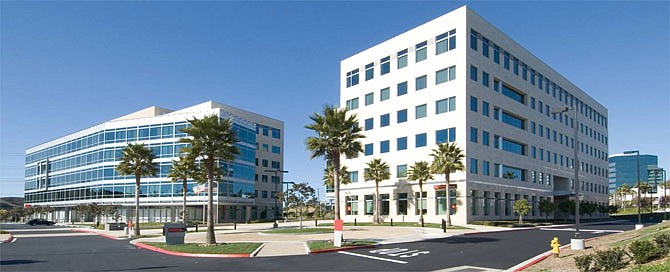 Longfellow Real Estate Partners continues to gobble up San Diego office space with the latest purchase of a two-building office campus in Sorrento Mesa.
Based in Boston, Longfellow acquired The Foundry, a 280,365 square-foot campus on Scranton Road with plans to redevelop the six-story buildings into lab space for life science companies.
The property was sold by Shorenstein Properties for an undisclosed price.
The first labs will be completed in the fourth quarter of 2021, according to Longfellow Real Estate Partners.
Since its first foray into the San Diego market in November 2018, Longfellow Real Estate Partners has been steadily buying up property and converting it to lab and office space for life science firms.
The latest purchase brings the firm's holdings in San Diego to more than 960,000 square feet with plans to continue expanding in the region, said Nick Frasco, Longfellow managing director.
"Looking ahead, Longfellow is working on an extensive pipeline of additional opportunities for growth, including development and repositioning projects in the region that could substantially increase our already expanding San Diego portfolio," Frasco said.
Most recently, Longfellow Real Estate Partners in September bought the three-building Creekside office campus in Sorrento Valley.
Longfellow and Shorenstein were represented in The Foundry transaction by Nick Psyllos, Michael Leggett, Lynn LaChapelle, and Sach Kirpalani of JLL.
Steve Bruce and Chris High of Newmark Knight Frank will provide leasing services.