Sorrento Mesa Office Building Sold
Thursday, May 7, 2020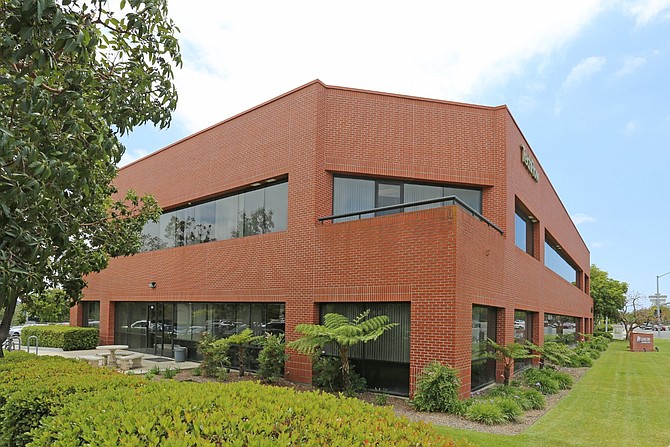 A Sorrento Mesa office building has been sold for nearly $8.6 million.
BPS Bioscience of San Diego bought the 37,991 square-foot building at 6405 Mira Mesa Blvd. from Ledcor Group, a construction company based in Vancouver.
Matt Pourcho, Anthony DeLorenzo, Doug Mack, Scott Kincaid, and Bryan Johnson of CBRE represented the Ledcor Group.
Chris Duncan of Voit Real Estate Services represented BPS Bioscience, which plans to occupy most of the building and leasing part of it back to Ledcor Group.
The two-story structure was built in 1990.
"Now is the time for brokers to be creative with sales in the marketplace," Pourcho said. "The submarket of Sorrento Mesa appeals to a wide variety of owners and tenants given the proximity to housing, amenities and other prominent, large corporations who are expanding in the area."