Swinerton Signs $3.2 M Lease In Hawaii
Wednesday, May 6, 2020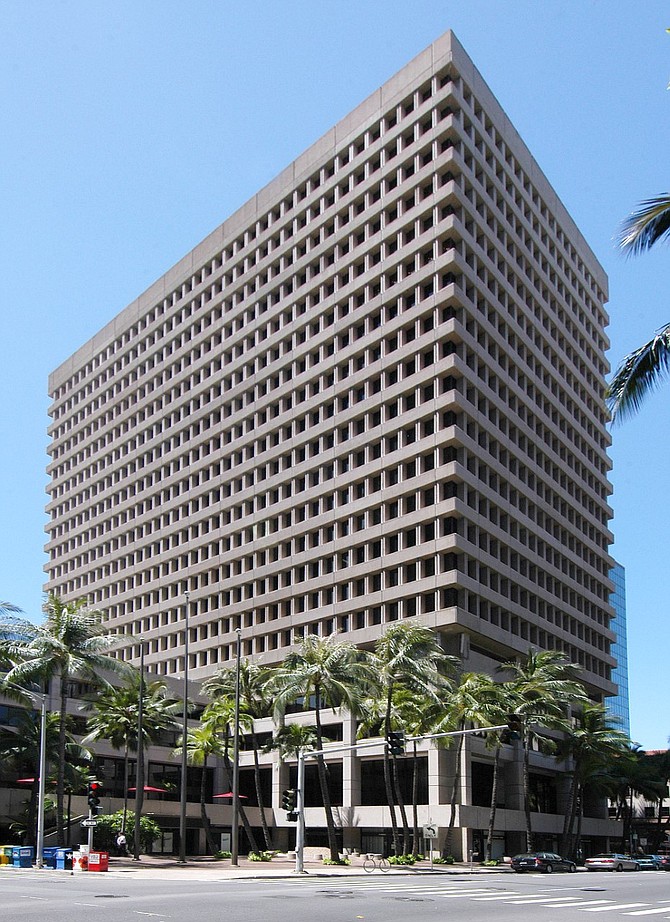 Parallel Capital Partners based in Sorrento Valley has leased space in a Honolulu office building to Swinerton Builders in a $3.2 million deal.
The 91-month lease with Swinerton is for 12,000 square feet in the 23-story Davies Pacific Center, 841 Bishop St., which will become Swinerton's Honolulu headquarters.
Keenan J.S. Sue of JLL brokered the deal.
Built in 1972 with extensive renovations completed in 2006, Davies Pacific Center has a landscaped pedestrian plaza and a mezzanine lobby. With twenty-foot-high ceilings, the lobby is the backdrop for two of the five concrete intaglio sculptures.
"Swinerton is rapidly growing its Hawaii portfolio – recently landing a contract for the $50 million renovation of Maui's Kaanapali Beach Hotel," said Mark Root, a principal of Parallel Capital Partners. "They have played a key role in the Hawaii retail and hospitality industries since 2003, and we are thrilled to have them as a tenant."
The Shidler Group, took over asset management of the high-rise property last year and has since completed nearly $4 million in elevator modernizations and spec suite upgrades. Another $1 million in renovations, including lobby improvements, is still underway.