I-15 Corridor a Thriving Market For Commercial Real Estate
Monday, June 22, 2020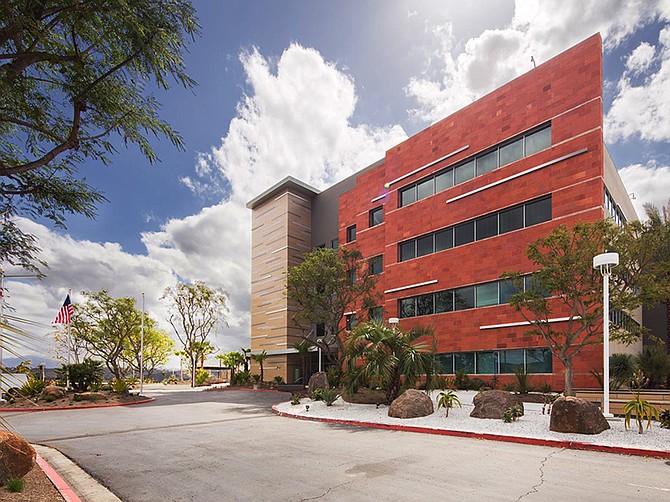 Concern over the economic fallout from the COVID-19 pandemic seems to have bypassed developers and building owners along the Interstate 15 corridor.
Counter Intuitive
"There's a lot of counter intuitive things happening in the market," said Jay Alexander, a managing director of the commercial real estate brokerage JLL.
Demand for space in the submarket among high-tech companies and defense contractors is so strong that some developers are even moving ahead on spec projects, Alexander said.
They include a 100,000 square foot square foot new building adjacent to a 146,582 square-foot building at Summit Pointe in Scripps Ranch that Newport National Corp. acquired in 2018 and renovated.
Growth Occurring
"The growth in the market that's occurring is in the corporate headquarter groups, the large defense groups," Alexander said.
In all, about 450,000 square feet of corporate headquarter buildings will have been built, will be under construction or will have broken ground for delivery in 2021, Alexander said.
The vacancy rate for office space along the I-15 corridor in early June was 11.6 %, but Alexander said leases have already been signed on 673,000 square feet of space, which he said would bring the vacancy rate down to 9.1 %.
By year's end, Alexander said an additional 275,000 square feet of office space is set to be signed, which he said would drop the vacancy rate to 6.1 %.
The work-at-home phenomenon that's become common in some other industries hasn't taken hold in defense companies.
"The large (defense) companies need to have their employees for security," Alexander said. "You don't want the person sending in the new plans, the new project on their in-home server."
Looking For More Room
Rather than send workers home to work as a way to accommodate social distancing, many of the companies along the I-15 corridor are looking for more room to allow workers to spread out.
"Companies are truly taking on more space relative to their employment because they want to have more distancing," Alexander said.
Some also see the economic downturn as a chance to hire qualified workers who may have been laid off from their jobs.
"If you're a large company, it's an incredible opportunity to hire talent right now, so they're expanding," Alexander said.
Another reason for the rising interest in the I-15 corridor is that life science companies are gobbling up space in Sorrento Valley, Sorrento Mesa, UTC, Del Mar Heights and Eastgate where tech companies might go and at higher rents than are charged along the I-15.
Prior to the pandemic, rental rates in those submarkets were 5.7 % higher than a year ago, averaging $3.66 per square foot.
Life Science Companies
"Life science companies are going great guns," Alexander said.
Sorrento Mesa in particular has been a hotbed of activity of late.
Among the most recent transactions, LPC West in mid-June sold a 62,392 square foot building that was being renovated for life science use for $17 million to an affiliate of Alexandra Real Estate Equities.
The buyer will finish converting the two-story building for life science.
LPC West also in mid-June leased a 39,644 square-foot Sorrento Mesa building in its entirety to a life science firm, Biocept.
Earlier this month, Voit Real Estate Services had three Sorrento Mesa deals go through totaling $17 million centering on the expansion and relocation of Eton Bioscience.
Another life science firm, AnaptysBio, Inc. signed a lease to take 45,057 square feet of space in a recently renovated Sorrento Mesa office building. The company will use the space for its corporate headquarters and research and development work.
Longfellow Real Estate Partners also recently bought a three-building office campus in Sorrento Mesa for $39 million with plans to convert the buildings into lab and office space for the life sciences.
With all that activity in Sorrento Mesa, the outlook is that more tech companies will start taking harder look at the I-15 corridor.
"The tenants are looking at it and saying that might be the better place," Alexander said.
JLL predicted that demand along the I-15 corridor would remain strong with its concentration of defense-related companies and could even pick up with national defense spending rising.