Making It Happen
Wednesday, June 17, 2020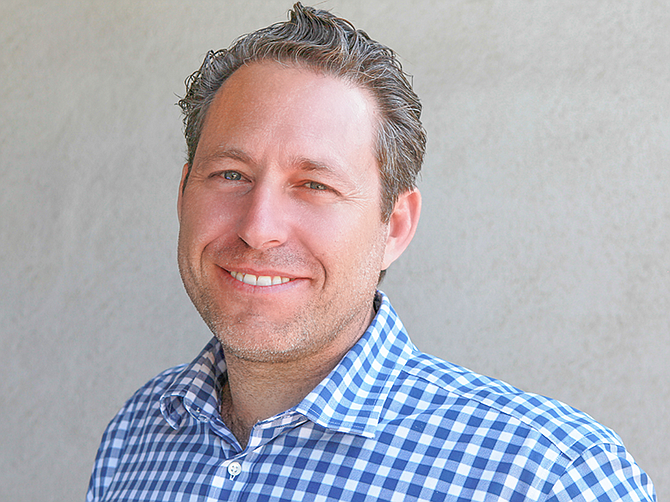 Cart Mart CEO Brian Rott did not let the COVID-19 lockdown and pandemic prevent him from making things happen. The San Marcos based golf cart and electric low speed vehicle dealer communicated consistently and frequently with all stakeholders. By doing so, he saw revenues increase two percent year over year in the last three months.
Founded in 1959 in El Paso, Texas, the firm has six offices, five in Southern California – San Marcos, Rancho Mirage, La Quinta, Lake Forest, and Los Angeles — and one in Georgia. San Marcos is its headquarters. Cart Mart has 100 employees and total revenues of $26 million in 2019. Even with the pandemic, they are projecting 2020 revenue to be $30 million.
Expansion and acquisition is something that Rott believes is essential for a growing business. Even today they are keeping their eye on areas where they want to grow and niches they can serve.
"Our method for acquisition or expansion was purely opportunity based. We put a dot on the map and navigate toward the direction of the target when the opportunity presents itself. Right now, we are focused on Nashville, and Florida. Las Vegas and Phoenix are also on our roadmap. Nothing is available right now, but when the time comes, we will be ready," Rott said.
Rott is excited about the business and makes it a point of sharing how important the vehicles are environmentally and how golf courses are only five percent of his business today. He has a story to tell and the Business Journal had an opportunity to discuss his business vision and plans for the future.
You have been working in this business since you were 14 with your grandfather. Can you please provide a history of the company and your path to becoming CEO?
In the Mid 1950s, my grandfather Ben Bellman, had an idea to speed up the play of golf by implementing an electric caddy car to the game. He partnered with some engineers from Redlands, CA and they started a company manufacturing electric vehicles called Marketeer Electric Vehicles. Eventually that business sold to Westinghouse Corp. and Ben opened a dealership in Texas, selling the brand. When he moved the business to San Diego in 1971, I wasn't born at the time, but I soon began to take interest at a young age as the business was always intriguing to me. I like to build things and work with my hands and Cart Mart was a place for me to explore that interest. I was pushed hard by my grandfather and at a very young age, I learned what hard work was, and developed my work ethic and some humility. Many years later, after having held literally every position in the company, I took over running day-to-day operations when Ben fell ill. At the time, we were still small (12 people) and there wasn't a CEO position so I just held the title "Sales" until someone convinced me that I would be taken more seriously if I changed my title. To this day, I don't see myself as the traditional CEO, however. I'm more of an idea and deal guy who sells and motivates others to do good things. I really just surround myself with great people and support them.
What makes Cart Mart's business strategy unique, I understand only 5% of your business is from golf courses?
By the fact that we sell small electric vehicles, we are unique as it's a very niche business. Although most assume that we are heavily focused on golf (golf courses), Cart Mart is actually diversified into three segments (Consumer, Commercial / B2B and Wholesale). Golf courses fall into the Commercial segment and remains a small percentage of revenue compared to our overall customer make up. Our business segments represent Sales (new and used vehicles), Service (in house and mobile service), Replacement parts and accessories (via brick and mortar and e-commerce). We also are heavy into special event rentals (e.g. Coachella Festival, SD Symphony Concerts at Embarcadero Park and San Diego County Fair, etc.). Our diversity has allowed for the Company to grow YOY for many years in a row (the company made the Inc. 5000 list four years in a row) as each of those segments have also grown over the years. And when one market is down, another segments pick up the slack.
Because of your philosophy of "make it happen" and "forward thinking" you were able to successfully adapt to COVID-19 restrictions and still grow your business. What did you do specifically during March, April and May that other companies could learn from and apply now?
Culture is everything, and a good culture will get you out of trouble when you have a team (or family) that fights together. When you communicate a "shared fate," people dig in deeper and those personal and professional issues become manageable. Early on (mid-March) we were more diligent in our communication when most were shutting down. I felt that sending information (if we couldn't send money) was our best tool to keeping staff, customers, banks, suppliers, partners and our families calm. Weekly if not daily updates kept everyone in tune with current events, especially those affecting Cart Mart. Keeping our poise was critical and we adopted somewhat of a maverick approach to running operations that kept the team busy and focused. Deemed an essential business for our work with hospitals, security companies, municipalities and the military, we did not close our locations, even for one day. Instead, we reduced retail operations, certain departments but we beefed up our communication, especially in sales and service which has proved effective as we near full employment once again.

Cart Mart has rather quickly grown from one location to six and you recently acquired more companies. How are you able to manage such quick growth and how did you determine what companies to acquire?
Personally, I can't manage the growth, it's the team that helps keep it all together. I have an amazing team. I get to determine the vision, invest the time in identifying the proper market, court the stakeholders and put the deal together. The team handles the hard parts. I always begin an expansion or acquisition by asking the team to "talk me out of it." Something I've always believed helped engage others in my ideas and provides them with immediate buy in. Any company we target must have great management and plans to stay on through the process. We don't invest in companies; we invest in people.
Strategic partnerships have been a big part of your growth, can you tell us about the ones that have had the greatest impact and how do you determine who to partner with them?
It's tough to run a growing company without business lending (access to capital) and you really know who your true friends (and partners) are when faced with something like the COVID-19 slowdown. Most CEO's first turned to their banks for help and were let down as banks couldn't handle what was happening any better than the local Chinese restaurant who was forced to close shop. Many lenders froze… until the PPP program was announced. Then they jammed up… Then things got interesting, and well, we got the help we needed -- thanks to Endeavor Bank. Going forward, a solid banking relationship is the most important thing any company could have. Align yourself with good brands and you will sell them. Align yourself with good banks, and you will be able to sell more…
What are three things that you feel are critical for a company CEO's to embrace now in order to adapt to this new normal?
Flexibility. To deal with the ever changing business environment, new laws, safety protocols and employee concerns about their safety.
Technology. To improve internal operations making the company more efficient and less dependent on personal touch processes and security.
Equality. In supporting the personal and professional development of teams.
Brian Rott is the CEO of Cart Mart, the nation's oldest and largest dealer of golf cars, utility vehicles and electric low speed vehicles. Cart Mart began manufacturing golf cars in 1959 (Called Southwest Marketeer then) and Rott's been working in the business since the age of 14. As CEO, his main responsibility is corporate vision, culture and business strategy. He's been leading Cart Mart's rapid growth from one location to six locations through strategic partnerships, acquisitions and organic expansion into new markets. Most recently, Rott led an acquisition of a similar company based in Augusta, GA with operations in North Carolina, South Carolina and Tennessee. The growth started when Rott began separating the company from being a small, single store with single store mindset, to a technology focused, forward-thinking sales and service business with a strong culture focusing on its employees and customers first. He believes in the "make it happen" approach.