German Company Leases Sorrento Mesa Buildings
Sunday, January 26, 2020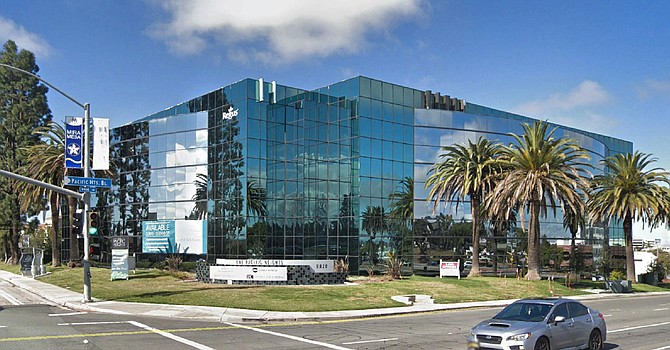 TUV SUD America Inc., a German testing and certification company, has renewed its lease in one Sorrento Mesa building and expanded to take up additional space in a second Sorrento Mesa building..
The company's administrative offices will remain in a 17,522 square-foot building at 10040 Mesa Rim Road.
The company in a new lease is taking 6,307 square feet of office space at 9920 Pacific Heights Road and plans to hire 20 workers.
In all, the company leases more than 30,000 square feet of space in San Diego.
The new lease runs through 2026 and is valued at more than $3.2 million.
Representing the company from Voit Real Estate Services were Jeff Saywitz, a senior vice president and partner; Brian Mulvaney, also a senior vice president and partner; and Chase Pelton, a tenant representative.
The Mesa Rim property is owned by Mesa Rim Road, LLC, which was represented by Brent Bohlken of Newmark Knight Frank.
The Pacific Heights building is owned by One Pacific Heights, LLC, which was represented by Mike Cassolato and Brett Ward of Cushman & Wakefield. The property is managed by LeBeau Realty & Associates.
"We are delighted to have found the right real estate solution in the San Diego area to support our organization's sustained growth in the market," said Eric Cohan, manager of real estate and services for TUV SUD America.
Real estate reporter Ray Huard may be reached at rhuard@sdbj.com or 858-277-8904.