North Park Apartments Sold For $61.6M
Thursday, January 23, 2020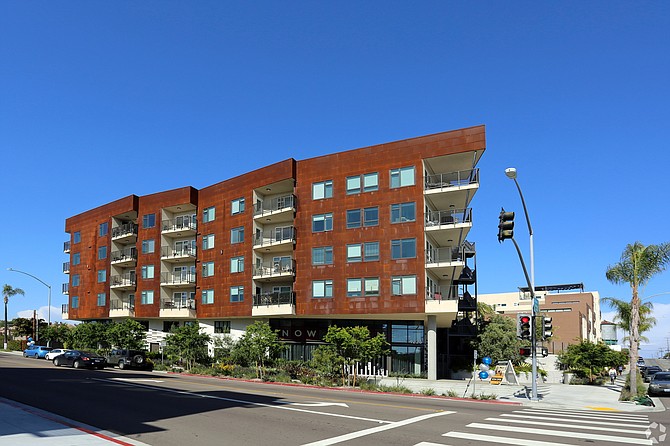 A North Park apartment complex that's a little more than a year old has been sold to New York Life Real Estate Investors on behalf of New York Life Insurance.
The firm acquired Broadstone North Park Apartments, at 4223 Texas St. for $61.6 million from Alliance Residential Company, according to CoStar, a real estate research company.
New York Life changed the name of the complex to Vida North Park Apartments
The 102,730 square-foot complex has 118 apartments averaging 871 square feet with 165 parking spaces.
"We are pleased to have the opportunity to acquire this newly-built, amenity-rich apartment property located within one of the most vibrant, desirable and walkable neighborhoods in San Diego," said Cassie Mehlum, a director at the San Francisco office of New York Life Real Estate Investors.
The deal was brokered by Rachel Parsons, a director of Moran & Co.
"Located in one of the hippest neighborhoods in the entire county, Broadstone North Park presented a unique opportunity for an investor to own the first and only institutional asset in the submarket," Parsons said. "Broadstone North Park's accessibility to job centers, walkability to an abundance of lifestyle amenities and best-in-class product execution checks the attributes for a trophy core investment."
Real estate reporter Ray Huard may be reached at rhuard@sdbj.com. or 858-277-8904.