Pacific Beach Apartment Complex Sold For $3.3M
Thursday, February 13, 2020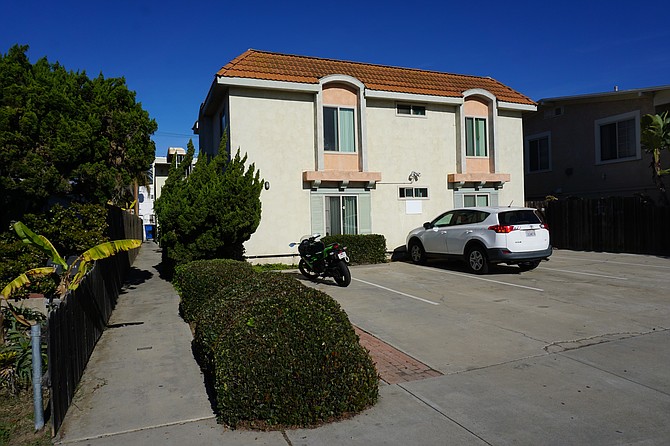 A Pacific Beach apartment complex has been sold for $3.3 million.
Ogami-USA acquired the complex at 842 Reed St. from a partnership of the Kaiser Family Trust and James and Linda Stump, as trustees of their trust.
Joe Burrough of Palma Commercial represented the buyer.
The seller was represented by Doug Taber of Keller Williams Realty.
Financing was provided by Opus Bank through Richard Kovalcheck.
The two-story complex has five one-bedroom, one-bathroom apartments and three two-bedroom, one-bathroom apartments.
It has nine off-street parking spaces, including four garage spaces, and a laundry room.
The apartments are separately metered for gas and electricity. Some have patios or balconies.
Real estate reporter Ray Huard may be reached at rhuard@sdbj.com or 858-277-8904.