EVENT RECAP: 2020 Economic Trends
Tuesday, February 11, 2020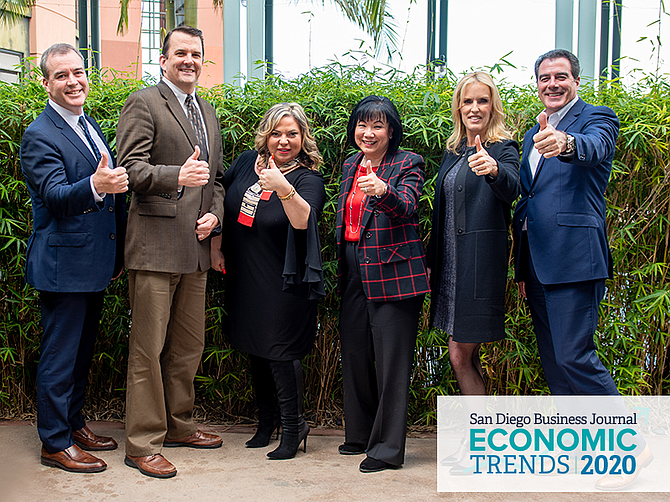 On Jan. 22, the San Diego Business Journal hosted its annual economic forecast. Mark Cafferty, president
and CEO of the San Diego Regional Economic Development Corp., moderated the discussion. Michael Pugliese,
economist with Wells Fargo, was keynote speaker, addressing national, international and local trends.
A panel of five industry experts provided insight and answered questions from the audience. The event was held at the Hyatt Regency La Jolla at Aventine. Excerpts from speeches on the following pages are edited for clarity and brevity.