Golden Hill Apartments Sell For $3.1M
Originally published September 29, 2019 at 12:05 p.m., updated September 29, 2019 at 12:05 p.m.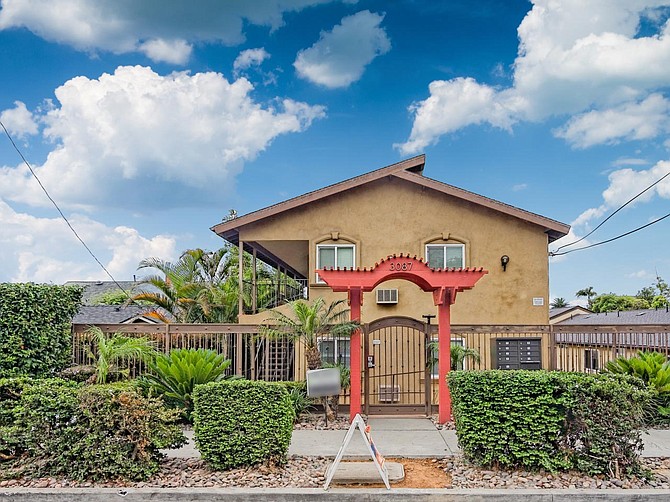 A Golden Hill apartment complex has been sold for $3.1 million.
The 5,780 square-foot complex was sold by Mincks Family Trust 08-08-00 to Bancroft Heights, LLC.
The seller was represented by Chris Siedenburg of ACI Apartments.
The buyer was represented by Rita-Lancaster Hannah of Acre Commercial.
Built in 1988, the complex has 11 apartments ranging in size from 570 square feet to 730 square feet, according to CoStar, a real estate research firm.
Amenities include six two-car garages, a security gate, on-site laundry, air conditioning.
Real estate reporter Ray Huard may be reached at rhuard@sdbj.com or 858-277-8904.