Sherman Heights Apartments Sold For $3.2M
Sunday, September 22, 2019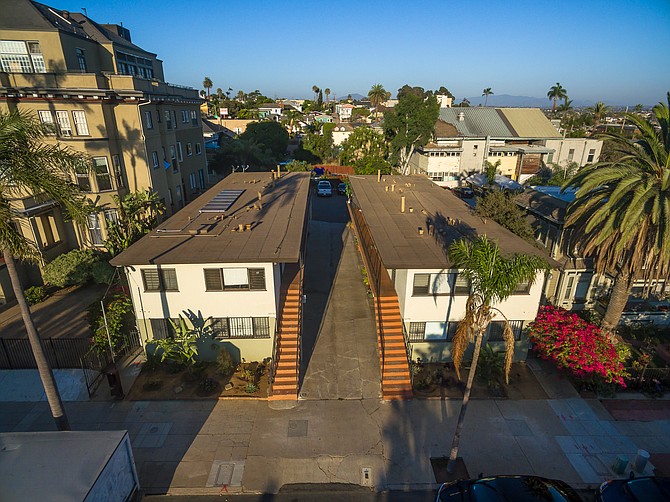 A Sherman Heights apartment complex has been sold for $3.2 million.
Sherman Hill, LLC bought the property at 541-561 ½ 22nd St.
The seller was Sherman House, LLC
Built in 1952, the complex has 16 apartments.
All 16 apartments are one-bedroom, one-bathroom units averaging 440 square feet.
The seller was represented by Rita Lancaster-Hannah, senior vice president of ACRE Investment Real Estate.
The buyer was represented by Lauren Empey of Empey Realty.

Real estate reporter Ray Huard may be reached at rhuard@sdbj.com or 858-277-8904.