Carlsbad Building Sold For $2.8M
Wednesday, September 18, 2019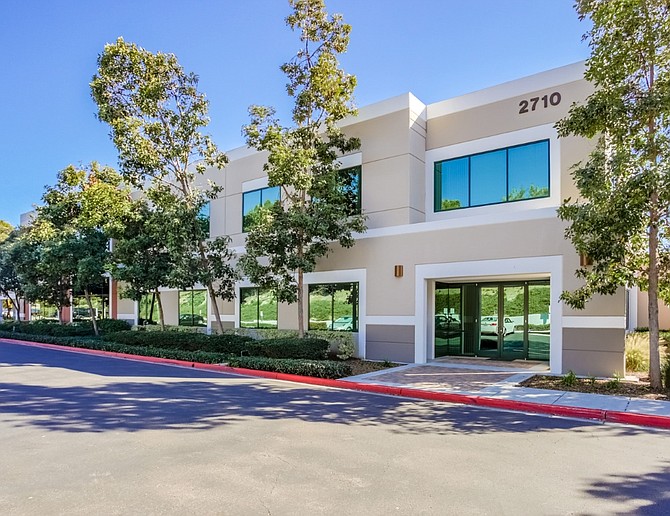 A Carlsbad mixed use building has been sold for $2.8 million.
The building at 2710 Gateway Road in the Spectrum Flex at Bressi Ranch complex was sold by Orion Real Estate Operations, LLC to the Van Nuys Family Trust, doing business as Sonic Boom Wellness.
Built in 2008, 70 percent of the structure is corporate office space.
It has ceiling clearance of 24 feet, one grade level door, sprinklers and solar panels.
Rusty Williams, Chris Roth and Jake Rubendall of Lee & Associates represented the seller.
Shane Poppen of Hughes Marino represented the buyer.
Real estate reporter Ray Huard may be reached at rhuard@sdbj.com or 858-277-8904.