CUSTOM CONTENT: Green Funding
Monday, November 18, 2019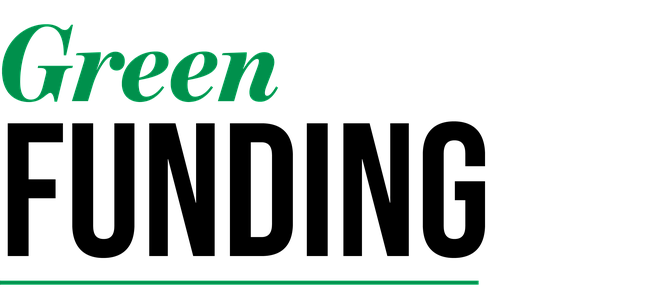 Equipment Financing
Many cannabis business plans require a significant amount of overhead when it comes to equipment. Equipment financing is a great way to afford the best quality equipment for your company without continually wasting cash flow on a lease. Equipment financing is a great option for entrepreneurs who have some capital available to them but need to supplement their overhead costs with a loan. Instead of taking out unsecured capital, for some entrepreneurs equipment financing is a great way to meet your needs while only borrowing what you really need.
Real Estate
Cannabis entrepreneurs are often-times tasked with finding 420-friendly real estate where they can set up operations. This can come in many shapes and sizes: farmland for a grow opp, green tenant-friendly store-fronts for dispensaries, and more. Purchasing real estate versus renting is always advantageous. Owning real estate leaves business owners with a smaller monthly payment and allows them to work toward adding the property as an asset to their company. If you plan to sell your business in the future, this property adds value to your company and if you plan to operate long term, you will eventually eliminate this part of your overhead versus being tied to an expensive lease.
Existing Businesses
with Revenue
The bank has often turned down companies that do business with cannabis-related companies. Some examples are packaging companies, testing companies, transportation companies, security companies, auxiliary food services, and more. Lender420 can help these types of businesses with revenue-based business loans. We are able to work with credit challenges and are able to make faster decisions than traditional lenders.
Being Prepared
The best qualification a cannabis entrepreneur can have is preparedness. The more solid your business plan means the more information we have to get you the most advantageous loan possible. Commonly, cannabis entrepreneurs aren't sure how much money they need or what they want to use it for. Doing some reflection on these questions can make the process faster and ensure that you are taking the right amount of capital out. Most business loans require applicants to have a good personal finance background. It's best to ensure that your personal financial situation sets you up for success before pursuing a loan.
Our team has a diverse area of expertise from real estate to equipment and beyond. We are driven to help cannabis entrepreneurs achieve their goals and grow their businesses. For more information visit Lender420.com, email us at info@lender420.com, or call us at 424-256-3090.
Anie Delgado is the Marketing Director of Lender420.com.Delgado has contributed to CannabisTech.com, Nug Mag, Popdust, Atwood Magazine, Greatist.com among many other publications. pr@lender420.com
Prev Next