CUSTOM CONTENT: Elevating Awareness Around The Importance of Shopping Legal
Monday, November 18, 2019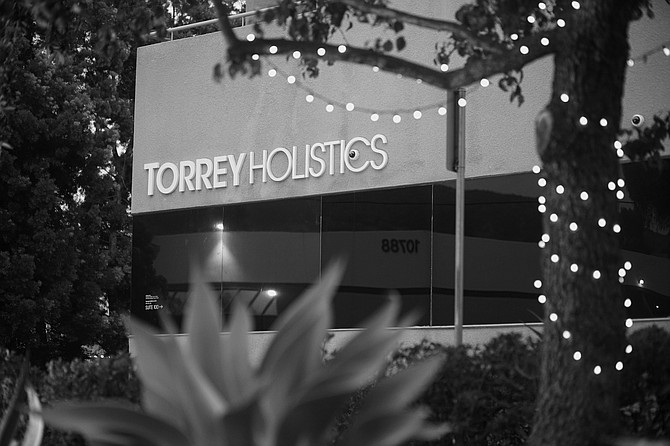 Many are surprised to learn that hemp-derived CBD products are still illegal under state and federal law; the only exception to which being Epidiolex, a CBD drug that must be obtained through a doctor's prescription. Since the passing of the Farm Bill in 2018, and according to the FDA, hemp can be grown in the United States for industrial purposes only and no parts of the plant can be added to a product intended or marketed for human or animal consumption (including topical products). Retailers that do harvest the small amounts of CBD produced in hemp leaves are not required to test their products to meet consumer safety standards; they are not regulated to ensure the potency of their products or that they are free of pesticides, heavy metals, mold, and other toxic substances. By contrast, within the State of California cannabis products must pass testing for all of these substances and more, making these products potentially safer than the food we eat. When you shop at a licensed cannabis store like Torrey Holistics, you can rest assured that all products carried are safe and effective.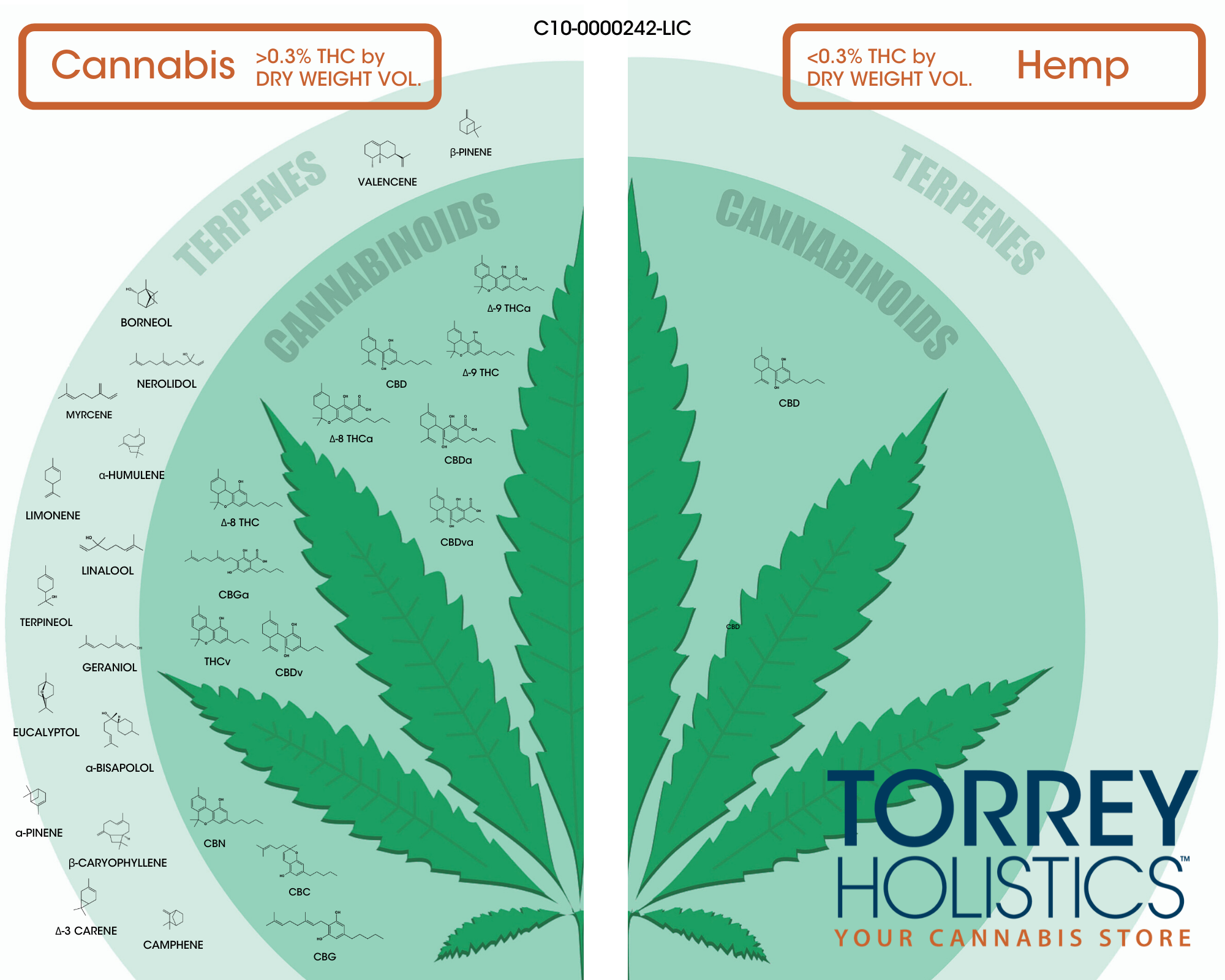 To showcase to the community the importance of buying legal, tested products, Torrey Holistics purchased several hemp-derived CBD products from various locations throughout San Diego and sent them to Infinite Chemical Analysis Labs, a state-approved cannabis testing facility. Among the dozen hemp products collected, two tested positive for Chlorpyrifos, a neuro-toxic pesticide. Interestingly, three products had no CBD in them at all. By marketing products as "full-spectrum hemp," many manufacturers skirt federal regulations by exploiting the fact that consumers may not understand that a hemp product does not necessarily contain CBD. Again, education is critical.
One final distinguishing feature of cannabis versus hemp is that the former produces over 500 therapeutically-active compounds including CBD, whereas the latter produces CBD only. This distinction is important because research shows that each of the cannabinoids, terpenes, and flavonoids of the cannabis plant interact synergistically to create a therapeutic effect that is greater than one compound alone (www.ncbi.nlm.nih.gov/pmc/articles/PMC3165946/). Many find that CBD taken in conjunction with even micro-dosing levels of THC can provide exponentially greater effects than CBD alone. The concept is referred to as the Entourage Effect and is produced only by cannabis.
With all the benefits cannabis offers over hemp, those who do choose cannabis are encouraged to do so from a licensed dispensary or delivery service. Many of the same issues presented by hemp products are also prevalent among black-market businesses, which do not require their products to pass the testing necessary to sell in licensed shops.
In this new era of recreational cannabis, Torrey Holistics seeks to empower the consumer to make choices that promote, rather than deter from, their health and safety. As San Diego's premium source of high-quality cannabis products for both medical and recreational consumers alike, Torrey Holistics offers private consultations with their in-house scientist, free on-site workshops, and presentations at your home, office, community center, and more. Through education and outreach, their hope is to clear the air around issues pertaining to cannabis as a viable option for managing the pain and stressors of everyday life.

For more information visit: TorreyHolistics.com
Prev Next