INSURANCE: STATE ACTION AIMS TO SUPPORT ACA POOL
Freeze in Joining Association Health Plans Hits Small Companies
Sunday, November 3, 2019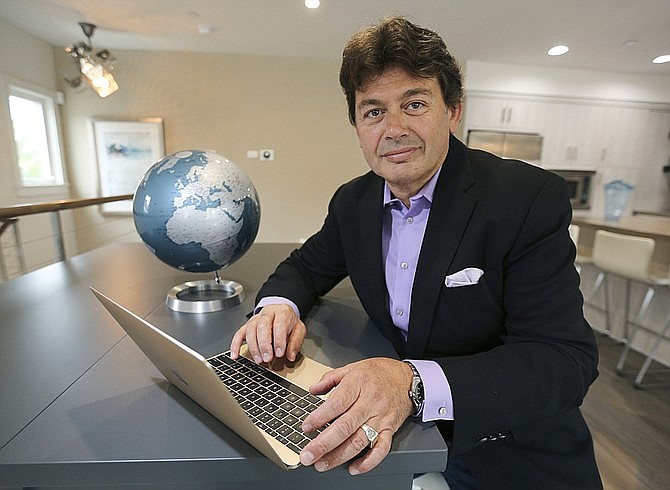 On tap at Mike Hess Brewing: a health care headache.
The San Diego brewery planned to band together with small employers to buy less-expensive health insurance — until it couldn't.
"Instead of joining the pool, we have to look for health insurance on our own," said founder and owner Mike Hess. "It's very frustrating because the cost difference is no small thing."
California companies with fewer than 100 employees were recently barred from joining associations related to their industry to get better insurance rates.
The freeze came in response to a California regulator firing a warning shot against these so-called "association plans." In the not-too-distant future the state will issue final rules deciding the fate of the insurance option.
Life Sciences
In San Diego, anxiety extends beyond craft brewers. Life sciences companies say association insurance lets them compete with large pharmaceuticals and medical device companies for talent.
"Alone we probably cannot offer the same benefits of a bigger company," said Kleanthis Xanthopoulos, the CEO of Irras AB, which makes a device to treat hemorrhagic stroke, and is part of an association plan.
Heartburn over the matter began in July, when the California Department of Managed Care rolled out draft regulations saying businesses with fewer than 100 employees must buy small-group insurance. In other words, no joining forces with companies in the same industry to act like a large company.
In a statement the agency said the impetus for its action was Senate Bill 1375, which took effect in January. Put forward by Sen. Ed Hernandez, the bill codified existing state laws on the books restricting association health plans.
The department is working on final rules, but added "plans must still comply with the law."
Two months ago or so, spooked insurers responded by freezing small employers from signing up for association plans. Existing members like Irras AB can keep this insurance option through at least 2020 — beyond that it is uncertain.
"We continue to wait for final guidance from the state and will again share with our customers," said an Anthem Blue Cross spokesman.
As an idea of what's at stake, an association plan under the California Life Sciences Association includes 85 employers with fewer than 100 employees.
Such trade groups count on the plans to boost membership — along with member perks like discounted supplies and policy advocacy.
"It's a big piece of our association and our membership," said Will Zasadny, director of communications of the California Life Sciences Association.
Prev Next