STARTUP: 'SHARK TANK' BOOSTS INTEREST; CO. BATTLES KNOCK OFFS
Inventor Takes the Stylish Route With Twist It Up Comb
Thursday, May 30, 2019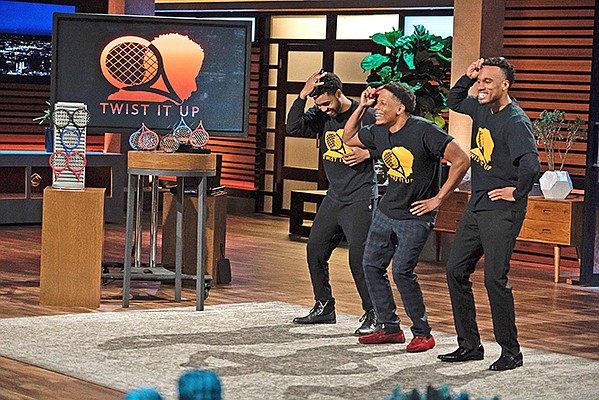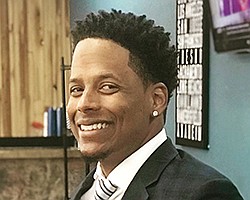 TWIST IT UP COMB
CEO: Noel Durity
Revenue: $500,000 in 2018, said to reach between $1.2 million and $1.5 million in 2019, according to company.
No. of local employees: Three
Headquarters: Little Italy
Year founded: 2016
Company Description: A San Diego-based company that manufactures a tennis racket-like hair twisting product.
Founded in 2016 by CEO Noel Durity, a San Diego-based real estate broker, Twist It Up Comb came about after Durity realized using an actual tennis racket in a circular motion to twist his afro-centric hair was not only functional, but also cost-effective and sanitary; most twisting products currently in the market are porous sponges that tend to wear out after time. So, he created a shrunken version of an actual tennis racket made of a sturdy plastic and stainless steel mesh, one that could twist the hair and also fit in a standard-sized pant pocket for portability.
In 2018, the Little Italy-based company with three employees had revenue of almost $500,000. In 2019, Durity said Twist It Up is on track to make between $1.2 million and about $1.5 million.
Just last year, when he realized he couldn't keep up with the demand for Twist it Up Comb, Durity entered and appeared on ABC's "Shark Tank" television show. The company walked away with a $225,000 investment from Daymond John and Mark Cuban, who collectively took 25% of the company's ownership.
Today, Twist It Up Comb is on a steady path of growth, according to the company.
"The money (from "Shark Tank") has been used to scale the company," said Durity, adding that he was able to get more inventory as a result. He was also able to buy the mesh used to make the rackets in the U.S. for the same price he was getting it from China before it shut down tens of thousands of factories, including the ones he worked with, due to pollution in 2017. Now, Twist It Up Comb sources all of its materials from California, said Durity.
Durity doesn't take credit for coming up with the tennis racket method. After years of spending money on sponges for his hair and in search of something better, Durity said he came across a YouTube video that showed a man using an actual tennis racket to twist his tresses. That's when he decided to purchase his own and give it a try. For years, Durity relied on an actual tennis racket to style his mane. When his real estate brokerage practice began to grow and he consequently began to travel more, he upgraded his tennis racket to a racquetball racket because it was smaller in size. It was during a trip to Brazil, recalls Durity, that he lost his carry-on-sized racket and was prompted to create something even smaller.
Prev Next