National City Apartments Sold For $5.7M
Wednesday, May 29, 2019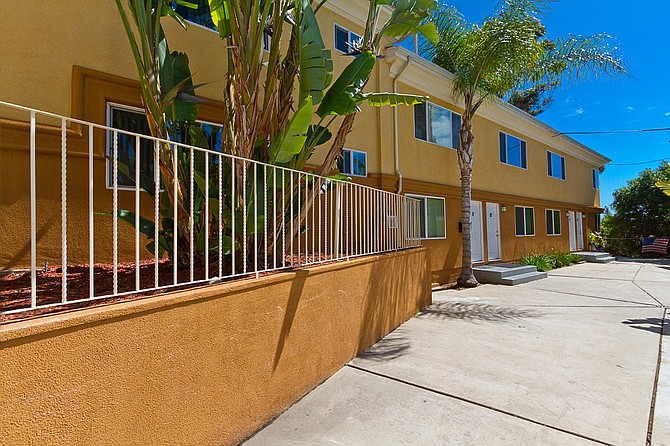 A National City apartment complex has been sold for $5.7 million.
K&K Simpson Real Properties LLC bought the property from KA Real Estate II, LLC.
The 22,360 square-foot complex has 30 apartments ranging from 504 square feet to 900 square feet each, according to CoStar, a real estate listing service.
Built in 1963, the complex is comprised of 16 two-bedroom, one-bathroom apartments, 11 one-bedroom, one bathroom apartments and three studio apartments.
Amenities include a landscaped gated entry, a pool, an interior courtyard and 32 parking spaces.
Anton Burman and Oskar Burman of ACI Apartments represented the seller.
The buyer was represented by Dave Plutner of DP Properties.
Real estate reporter Ray Huard may be reached at rhuard@sdbj.com or 858-277-8904.