Firms Size Up Market and Do What It Takes to Survive
Monday, May 6, 2019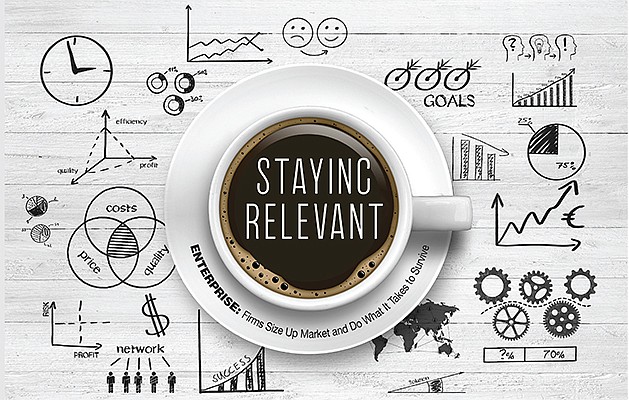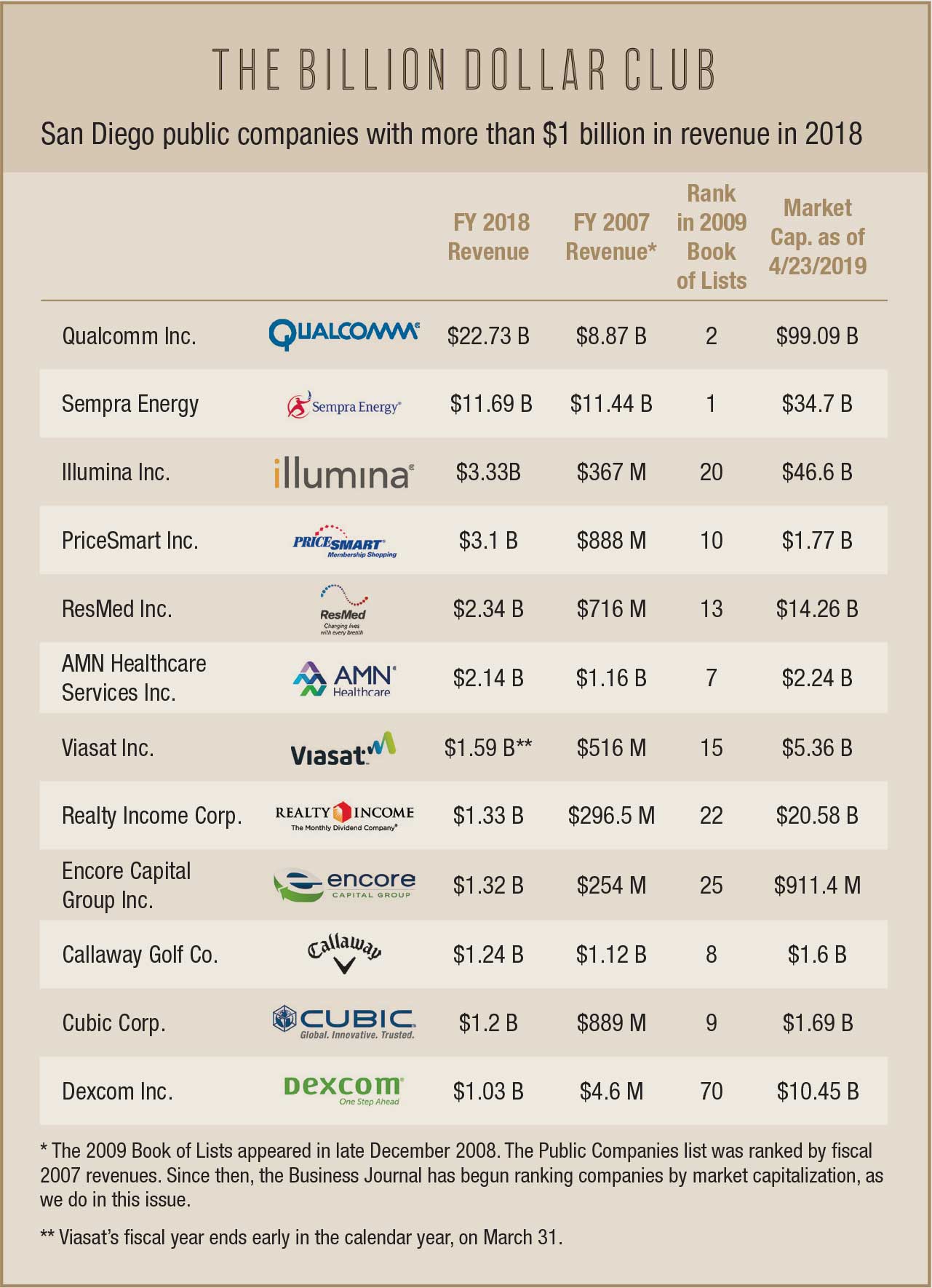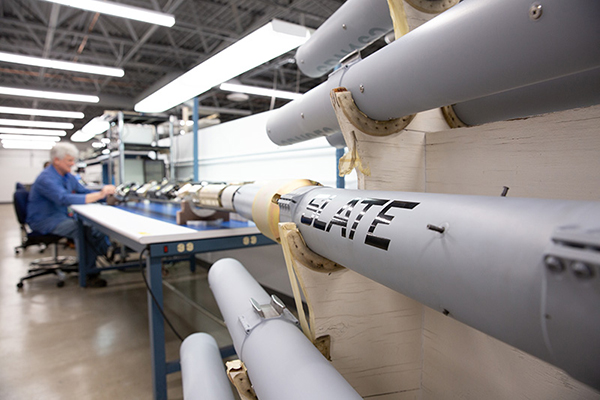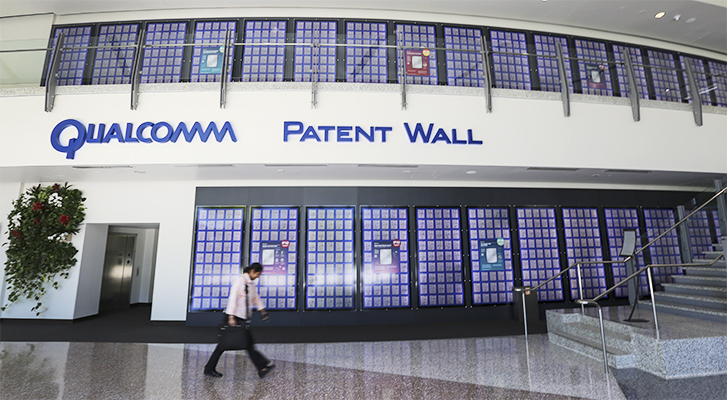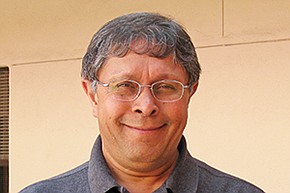 Seven of the top 10 public companies based in San Diego from a decade ago are alive and well and still headquartered locally, raising the question: What gives a company staying power?
The San Diego Business Journal's 2009 Book of Lists included the following 10 public companies as the largest in terms of annual revenue: Sempra Energy, Qualcomm, SAIC, Jack in the Box, Leap Wireless, Invitrogen, AMN Healthcare, Callaway Golf Co., Cubic Corp. and PriceSmart Inc.
Of that list, three have dropped off. SAIC moved its headquarters to Virginia and split in two. Leap Wireless was sold to AT&T. Invitrogen merged to become Life Technologies and then became part of Thermo Fisher.
The odds of a public company surviving for the long-term are daunting, said Nikhil Varaiya, a professor of finance at San Diego State University's Fowler College of Business. Varaiya said that out of 1,000 startups, only about 1 percent become "long lived" public companies, those surviving at least 10 years.
In fact, the number of public companies across the U.S. has been declining for some 20 years, said Varaiya, peaking at 7,500 in the late 1990s/early 2000s, down to about 3,700 in 2017. But he noted that the survival rate for San Diego-based public companies is higher than the national average.
Adapting to Changing Conditions
In order to survive for the long haul, said Varaiya, public companies must conform to the business environment in which they operate.
"If the fit is not right, the company is in trouble," he said. "They have to adjust their strategy and structure as the environ ment shifts in order to continue to grow."
Changes to the political landscape, as well as competitive pressures and regulatory changes, all can affect the business environment, said Varaiya. To adapt, companies may acquire or divest subsidiaries, consider changes in management, or other strategic and structural adjustments.
Sempra Energy is a good example of how companies change with the times. Sempra (NYSE: SRE) is leaving the energy generation business, focusing on North American distribution and increasingly getting into liquefied natural gas (LNG) exports. Jack in the Box recently abandoned one expansion push by selling its Qdoba fast-casual restaurant chain last year. With the sale, revenue dropped from $1.1 billion in 2017 to $870 million in 2018. Qdoba is now privately held and Jack in the Box (Nasdaq: JACK) could easily take that same path, as it has announced the company is for sale. Activist investors spurred both Sempra and Jack in the Box to do what they did.
Several companies find their staying power through acquisition. Sporting goods maker Callaway Golf (NYSE: ELY), which gained new vigor after changing its CEO in 2012, is now acquiring companies in adjacent markets — namely apparel and bags. A provider of health care staffing, AMN Healthcare (NYSE: AMN), has also been acquiring other companies, and growing. Meanwhile, PriceSmart (Nasdaq: PSMT) has been opening new retail stores. The business, built by management of the old Price Club retail business, has grown revenue while building membership warehouse-format stores in Latin America.
Pizza Boxes and Handsets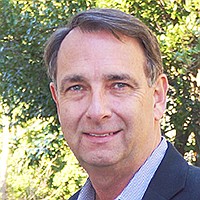 Bruce Ahern, a tech analyst and historian of San Diego's tech industry, came to San Diego in 1980, and worked for both Cubic and SAIC. Later, he founded a publishing company that put out a magazine focused on San Diego County's tech and biotech sectors.
Both Cubic (NYSE: CUB) and Qualcomm (Nasdaq: QCOM) went public early on, and branched out into areas that perhaps they should not have, said Ahern. For example, Cubic acquired companies that made pizza boxes and elevators, while Qualcomm diversified into cellular and satellite phones. While the ventures may not have progressed as the companies expected, said Ahern, "Any company in tech does this, you make pivots. If you don't, you die."
"Both of them (Qualcomm and Cubic) have gotten back to their core technologies," said Ahern. "They have been able to sustain their growth."
Cubic's core technologies include automated payment systems for public transit agencies, and secure communications and other products and services for the defense, intelligence and homeland security agencies.
Qualcomm's core technologies include CDMA, or code division multiple access, a digital wireless technology, which is still found in most mobile phones around the world, Ahern said.
"They can generate a tremendous amount of revenue from chip sales and licensing their technology," Ahern said. "They're still a core component of mobile technology today. Will that last? I have no idea."
The Research Advantage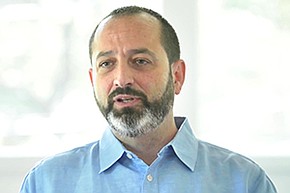 Qualcomm's continuity of leadership is one reason the company has maintained its growth and competitive edge, said Patrick Moorhead, president and principal analyst with Moor Insights & Strategy, a research firm based in Austin, Texas. Since its founding in 1985, Qualcomm has had just three CEOs, including co-founder Irwin Jacobs.
Another reason for the company's success, said Moorhead, is its "unwavering commitment to research."
Moorhead differentiated between pure research and product development, which he said are often lumped together. He said it can take five to 10 years for research to pay off in the form of new products, but the rewards can be substantial for companies that do invest heavily in research.
One example, he said, is Qualcomm's lead of 18 to 24 months over the rest of the mobile communications industry when it comes to rolling out 5G wireless products — which promise fast data speeds and near-instantaneous connections. Qualcomm already has 5G consumer products on the market in South Korea. Moorhead predicted that Qualcomm's competitors won't catch up for at least 18 months.
He said Qualcomm's lead on 5G technology is all the more impressive because of the adversity the company has faced over the past several years. The company's revenue took a hit when Apple Inc. stopped paying licensing fees during a legal dispute over patent licensing fees. The two companies settled their legal disputes in April, leading to a boost in Qualcomm's share price.
In addition, Qualcomm faced a hostile takeover bid by rival Broadcom, which ultimately failed, and saw its bid to buy chipmaker NXP Semiconductors blocked by China's government.
In his 30 years in the tech business, said Moorhead, he has never seen a company under assault on so many different fronts. "It's hard to explain how they are still successful given all the adversity they have been under," Moorhead said.
Kevin Carroll, executive director of Tech San Diego, a technology industry trade group, said San Diego-based companies such as Viasat Inc. (Nasdaq: VSAT), Cubic and Qualcomm share a commitment to innovation, and an ability to evolve over time.
"For each of those three organizations, innovation is a key part of their culture," Carroll said.
Carroll said he expects these tech leaders to continue to grow and innovate in the future. "That bodes well not only for their companies but for San Diego," he said.
Special section editor Brad Graves contributed to this report.