Savills Studley Changes Name to Savills
Sunday, March 31, 2019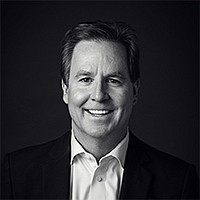 Savills Studley real estate brokerage has changed its name, dropping Studley to be known simply as Savills throughout North America.
The firm has about 10 workers in its San Diego County offices in Carmel Valley, said Mike Labelle, a senior vice president and leader of Savills' San Diego operations.
Savills PLC based in London acquired the New York-based Studley Inc., in 2014 and added Studley to its name for continuity, Labelle said.
"We had every intention to rebrand and fold in with the rest of the company," he said. "It was always planned."
Labelle said revenue in the San Diego office was up considerably in 2018 over 2017, but declined to give figures.
Among the bigger deals of the year were brokering the lease of about 100,000 square feet in space in two office buildings under construction in Kilroy Realty's One Paseo mixed-use development in Carmel Valley.
The firm represents tenants only.